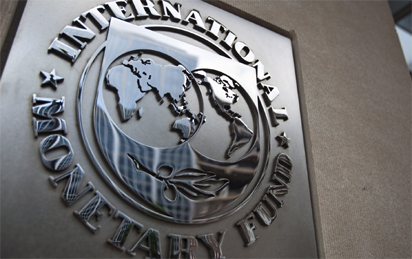 IMF
IMF
By Babajide Komolafe
THE International Monetary Fund (IMF) yesterday upgraded its growth rate forecast for Nigeria's Gross Domestic Product (GDP) in 2019 to 2.3 percent, while retaining 2.1 percent for 2018, citing improved crude oil prices.
The IMF announced the upgrade in its World Economic Outlook (WEO) Update, July 2018 titled, 'Less Even Expansion, and Rising Trade Tensions'.
The 2019 GDP growth forecast of 2.3 percent announced for Nigeria was 0.4 percentage points higher than the 1.9 percent announced in April this year.
Though the IMF retained GDP growth forecast of 3.4 percent for the Sub-Saharan Africa in 2018, it upgraded its forecast for   2019 to 3.8 percent, from 3.7 percent announced in April, citing rise in commodity prices.
The IMF stated: "The recovery in Sub-Saharan Africa is set to continue, supported by the rise in commodity prices. For the region, growth is expected to increase from 2.8 percent in 2017 to 3.4 percent this year, rising further to 3.8 percent in 2019 (0.1 percentage point higher for 2019 than forecast in the April WEO). The upgraded forecast reflects improved prospects for Nigeria's.
"Its growth is set to increase from 0.8 percent in 2017 to 2.1 percent in 2018 and 2.3 percent in 2019 (0.4 percentage point higher than in the April WEO for 2019) on the back of an improved outlook for oil prices.
"Despite the weaker than expected first quarter outturn in South Africa (in part due to temporary factors), the economy is expected to recover somewhat over the remainder of 2018 and into 2019 as confidence improvements associated with the new leadership are gradually reflected in strengthening private investment."
Furthermore, the IMF retained its growth forecast for the global economy at 3.9 percent for 2018 and 2019, but expressed concerns over mounting risks to growth, calling on fiscal authorities to avoid protectionists' measures and seek cooperative solutions that promote growth.