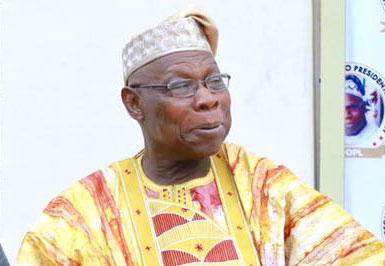 Olusegun Obasanjo
Abeokuta—Former President Olusegun Obasanjo, has said the unity of Nigeria cannot be negotiated on the altar of personal or individual interest.
He also called on media practitioners to be objective and shun reports that can trigger crisis in the country.
Obasanjo stated this weekend  while playing host to the Editorial Board and Anniversary Planning Committee of Penpushing Media at the Olusegun Obasanjo Presidential Library, Abeokuta.
He said Nigerians should learn to focus on their common identity, values and interests in order to attain a great nation.
Obasanjo said while the multi-ethnic nature and cultural diversity of Nigeria should be a blessing, individualism has done much harm.
He said the nation should be built on what binds the various entities together, and lamented what he described as an unfortunate loss of trust in the Nigerian media.
"The media is supposed to be a servant of the people and if the media stop to be an honest servant of the people, then there is no sane society. The media is supposed to bind, not separate people.  'The people's interests, opinions on security and national issues should bound us together as a nation, where whatever happens in Badagry should concern someone in the North just because they are bound in one interest as a nation."
Earlier in her speech, the Chairman, Editorial Board of Penpushing, Funke Fadugba, said their visit was to pay homage to the former president and intimate him of programme of events of the second anniversary of the organisation.
She said the anniversary lecture with the theme, 'The Media and Quest for Peace, Justice and Strong Institutions in Nigeria', will be delivered by Country Director of the United Nations Information in Nigeria, Ronald Kayanja.
Mrs Fadugba, a two-time Chairperson of Nigeria Union of Journalists (NUJ), Lagos Council, further disclosed that the former Managing Director of Tribune Newspapers, Felix Adenaike, will chair the occasion, with the Publisher of Premium Times, Dapo Olorunyomi, Lai Osho, Jendele Hungbo and Fatai Akamo as discussants.
She said the lecture will attract important personalities such as former governors, governors, media entrepreneurs, media educators, media practitioners, lawyers, lawmakers and government functionaries.