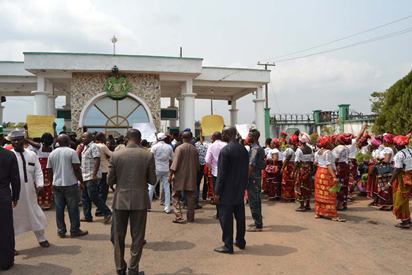 By Jimitota Onoyume
WARRI—Host communities of Nigeria Producing Oil and Gas, HOSTCOM, has called for direct participation of oil communities in petroleum operations, saying that the move will  eliminate tension in the Niger Delta.
National Chairman of the body, Dr Style Benjamin, made the observation in Warri, Delta State, at the inauguration of  his executive body, stressing that 10 percent equity net profit should be paid to host communities while sharing the monthly derivation from the federation account.
He further called on the Federal Government and international oil companies, IOCs, to concede 10 percent equity participation shares to host communities.
"In all licences and leases, five percent should come from the Federal Government and five percent from oil and gas companies.
"Host communities should be directly involved in the management of their resources to give them a sense of  belonging.  Oil is regarded as a national asset as a result of the Land Use Act. Therefore, incomes derived from it are shared by all tiers of government. The same cannot be done for gas flare fines. The 1985 Associated Gas Re- Injection Act which introduced payment of fines should be amended  so that gas flare fines are paid directly to host communities as compensation for damages," he said.