BY ROTIMI AGBANA
Nigerian-American singer, Michael Odokara-Okigbo, aka 'Michael O' has been making waves with his new single 'Umbrella'. Released just a few weeks ago, the catchy tune has continued to amass massive airplay across Africa and in the United States.
The Hollywood based singer who is also a relative of renowned Nigerian poet, Christopher Okigbo and had earlier dropped 'Osondi Owendi' refix, a tribute to the late Chief Osita Osadebe.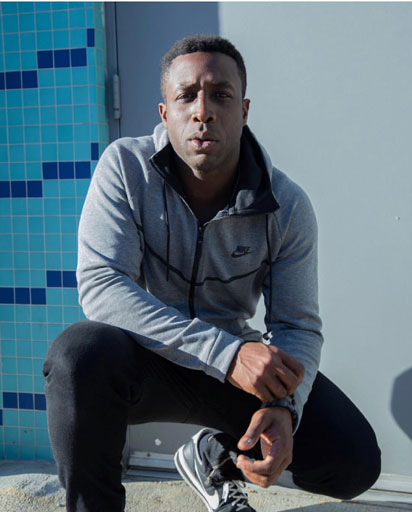 Michael O. has also scored another radio friendly hit with 'Follow Me', a song that enjoyed massive airplay across Africa. His popularity levels soared in Africa especially Nigeria as his songs have enjoyed notable airplay at events, clubs and top radio stations around the country.
'Umbrella', a melodious tune which is a follow up to Follow Me, has already recorded more than 130,000 streams on Spotify. The last few years have been pretty fair for the Dartmouth alumni who came into limelight after leading the Dartmouth Aries to a second place finish at the NBC's 'The Sing-Off'.
Since releasing his first EP, In The beginning the sensational singer has earned critical acclaim as well as performances in the most spectacular venues including Merrill Auditorium, The Lincoln Centre, the White House for President Obama and a role in Pitch Perfect 2 a major motion picture project. He was also featured in the Soundtrack that won AMA for best soundtrack.
Michael O.'s profile keeps getting bigger by the day as he performs at top gigs in Los Angeles and other parts of the United States. He performed at the huge Afro-beats party titled 'Summer Vibes' in LA as well as at the Santa Monica place. He once held American star, Khalid spellbound when Khalid watched him perform at one of those shows.
The powerful vocalist and founder of the Mugadi Foundation also picked up the 'Best New Artiste' gong at the HAPA awards, further solidifying his claims of taking Afro-beats to the next level. Michael O. combines elements of his African roots with his western upbringing into a beautiful pop style different from what has been witnessed on the music scene.
He is scheduled to perform at The 16th Greater Portland Festival of Nations in Maine, USA. This will be a special one for Michael O, an emotional homecoming performance for the Portlander who spent his formative years in Portland, Maine USA.