…apologies for being part of APC
A member of the Reformed All Progressives Congress (rAPC) which broke up from All Progressives Congress (APC) Comrade Timi Frank, has expressed confidence in the leadership of the group for moving them out of a party he described as a party ,"tied with blood."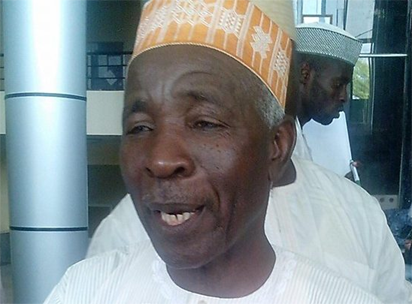 Frank, also apologised to Nigerians on behalf of rAPC for his association with the party, (APC) which he said "inflicted pains, poverty and massive killings on the people."
He, however, congratulated the new leadership under Engr. Buba Galadima, assuring that the rAPC will do everything possible to ensure victory for Nigerians like it did when they formed New People Democratic Party (nPDP) before the 2015 general elections.
Recall that the leadership of rAPC announced its breaking away from APC on Wednesday, citing several reasons which includes;marginalization, victimization of its members from scheme of things contrary to the party's constitution.
But in a statement signed by Comrade Timi Frank on Thursday, he described their breaking away as "a freedom from party of blood, evil covenant and all manner of wickedness."
The former APC spokesman assured that his group will never be intimidated but "will expose all the looters and other corrupt activities that have taken place under President Muhammadu Buhari led administration."
Frank said all the leaders and members of rAPC could testify that immediately the announcement to break away from APC was made on Wednesday, by their new National Chairman, feelings of total freedom, inner joy and spirit of true love to the Nation came upon them.
While calling on other members of APC to liberate themselves from "bondage," which he said his former party represents, Comrade Frank assured that his group will continue to fight for the interest of Nigerians at all levels.
"We will ensure that a competent government that will stop the killings in Jos, Benue, Kaduna, Cross River and Zamfara states among others is enthroned.
"We will also ensure that the next government will be one that will respect all arms of government; National Assembly and the Judiciary. The coming government will not victimise Nigerians in the name of fighting corruption. There will be rule of law, freedom of speech and people will not be detained arbitrarily without trial under the government our group will work to enthrone," he stated.