A multinational networking and telecommunications company, Ericsson, on Monday, said it had expanded the 'Connect to Learn Initiative' in India through it's mobile broadband solutions which provides internet connectivity.
In a statement by the company, it said that its mobile broadband solutions now provides internet connectivity and access to a digital education programme in 34 centres run by its partner, Smile Foundation.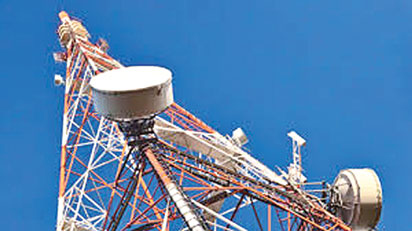 According to the statement, the centers would make it possible for underprivileged youth to develop skills such as proficiency in English language and computer literacy through the Smile Twin E-learning Programme.
It said that the objective was to help the youths find jobs in the retail and service sectors.
Mr Santanu Mishra, Co-Founder and Executive Trustee, Smile Foundation, said that skills and knowledge were the driving forces of economic growth and social development for any country, and India was progressively moving towards a digital society.
Mishra said that through the expansion more than 70 per cent of the educational material was now digital and the Connect to Learn Initiative had made the training modules interactive and engaging, which would promote student interest and participation.
He said that teachers were trained on how to use the tools and how to integrate them with traditional teaching methods.
Mishra said that students have been excited to learn more about their subjects and get instant feedback on their progress and as a result, the student attendance and retention had improved.
Also, Ms Helena Norrman, Head of Marketing and Corporate Relations, Ericsson, said "The Connect to Learn Initiative was an example of how public-private partnerships could facilitate socio-economic development.
Norrman said that Ericsson's partnership with Smile Foundation helped young people develop new skills to support themselves and their families.
Newsmen reports that 'Connect to Learn' was a global education initiative launched in 2010.
The purpose of the initiative was to increase access to quality education, especially for girls, through the integration of technology tools and digital learning resources in schools across the globe.
And since the initiative was launched, over 120,000 students in 25 countries had benefitted from the training.
According to the statement, Smile Foundation is a national level development organisation benefiting over 600,000 underprivileged children, their families and the community directly.
It runs more than 250 welfare projects on subjects such as education, healthcare, livelihood, and women empowerment across 25 states of India.
The education centers associated with the Connect to Learn Initiative are located in Delhi National Capital Region, Maharashtra, Tamil Nadu, Karnataka, West Bengal, and Telangana.
NAN