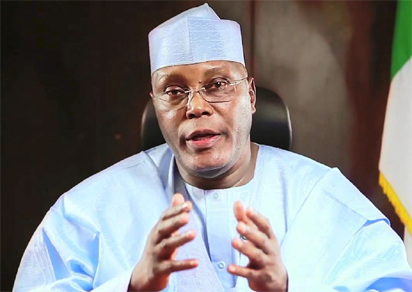 BY GABRIEL ENOGHOLASE
BENIN – AHEAD of the 2019 Presidential election, traditional Chiefs in Edo State under the aegis of OTU ODELEVBO – OSIOBA, has thrown their weights behind the presidential ambition of Alhaji Atiku Abubakar of the Peoples Democratic Party (PDP).
The group in a communique issued weekend at the end of its meeting in Igueben, the administrative headquarters of Igueben Local government Area, said that they were supporting the former Vice President due to his overwhelming track record in the various offices he had held in the past.
The communique signed by High Chief Jackson Igbinoba (Osagiobariase of Benin Kingdom) and High Chief Matthew Irabor (Oniha of Igueben Kingdom) said, "During his eight years as Vice- President, he was never indicated or found wanting in his duties.
"Although this group of Chiefs is essentially a non political organization but as a responsible group of elders and stakeholders in the Nigerian project, we decided to throw our weight behind Alhaji Atiku Abubakar who is a proponent of restructuring of Nigeria.
"And as a dedicated and detribalized patriot, we believe that Atiku if elected will restructure this country to ensure a balanced peaceful, stable and prosperous nation.
"Of note is the fact that the present democratic dispensation under President Muhammadu Buhari has not found any skeleton in his cupboard despite the fact that he is now in the opposition.
"Those clamouring for young people to rule should stay clear now, because they don't have the guts and courage to question past leaders just like former President Jonathan who was young but unable to question leaders older than him about the state of affairs ".
The group implored Nigerians to reject any contender to the presidential office who is not in support of the restructuring of the country.
"We want to say that a leader with fear of the Almighty God and having the spirit of justice and fair play should be elected and this can only be possible if Nigerians choose somebody with the political will and boldness to restructure this country", the group said.