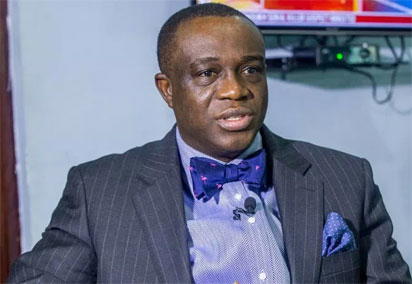 Dr. Yele Okeremi
To address the challenge of dominance of foreign software products in the Nigerian local market, despite push by local developers an government directives, the new President of Institute of Software Developers of Nigeria, ISPON,  Dr. Yele Okeremi,   has   said that Nigeria must provide alternative to foreign product.
Before now, this development has continued to worry the local software providers who have warned that if the trend is not reversed, Nigeria will remain digital colony of developed nations.
"Foreign software will continue to dominate the Nigerian market space irrespective of the number of directives and legislations until we are able to provide alternatives to them in the local market and demonstrate capacity to deliver, support and continuously improve on the software that we provide.
"Achieving this feat is no easy task but it is absolutely achievable through a series of integrated activities within the entire ecosystem, including software developers, software  documenters, trainers,  security experts and the user community. Let me put it this way, if we fail to fester a collaboration between the user community and the developer community, Nigeria will remain in a state of self-fulfilling prophesies where the software developers will not be able to deliver good solutions because the consumers earlier said they couldn't", the ISPON President told Vanguard Sun Tech News in   an online interview.
User community /software developer community
Accor5ding to the ISPON President,     it will be necessary for both the user community and the software developer community to be able to agree on mutual value creation.
The user community, he explained would derive value by getting good quality applications that are fit for purpose at a reasonable price from local developers, while the local developers will derive value through market access to progress their software from mediocre to world class.
"This is the principle of a virtuous cycle in software development. Everyone wins, the government also wins through increased meaningful employment, increased tax revenues, higher human capital development leading to inclusive growth and ultimately development and of course better national security. Needless to mention that there are major possibilities of foreign exchange earnings by so doing", he added.
My main point agenda for software Nigeria
The development of capacity of Nigerian software developers to meet the contemporary needs of software, he said will be what he described as single agenda.   In doing this, we shall adopt a multi-stakeholder approach, he added.
Expectations from government on local content policy
"My opinion is that any local content policy that fails to look into internal capacity has failed before it started. I think there is a need to do an internal capacity assessment, identify the capacity gaps and come up with a roadmap to removing the development deficits that have been identified.
"Again, this is not easy work neither is it work that you merely throw money at. It requires skilful planning, honest introspection and disciplined implementation.
Major challenges
"My biggest challenge is our broken value system in Nigeria. We have a situation where the country predominantly rewards bad behaviours and continually punish exemplary behaviours. We have a system where people have been programmed to expect money to come out of the ground without any compelling reason to create value.
" No software ecosystem can thrive under such society. Software as a business requires long term consistent and diligent planning and execution.