By Elizabeth Uwandu
ASABA—Delta State  government has said that it will continue to partner National Association of Nigerian Theatre Arts Practitioners (NANATAP), in order to promote culture and tourism in the State.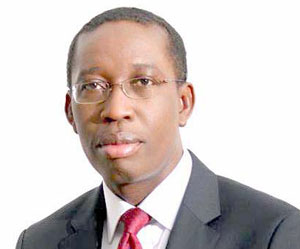 The State Commissioner for Culture and Tourism, Hon. Emmanuel Chinye, stated this at the maiden edition of Prof. Zulu Sofola's Day Celebration/Outstanding Female Achievements' Award on Dame Nkem Okwuofu by NANTAP, Asaba Chapel, held at Issele-Uku, headquarters of Aniocha North Local Government Area of Delta State.
The Commissioner commended the organizers of the event for their initiative to honour Late Prof. Zulu Sofola, a native of Issele-Uku, a global Literary Dramatic Icon and author of Wedlock of the Gods and the Chairman, Delta State Civil Service Commission, Dame Nkem Okwuofu.
While describing Tourism and Theatre Arts as major revenue earners, he said that honouring Prof. Sofola and Dame Okwuofu by NANTAP was well deserved.
In his welcome address, the Chairman of NANTAP, Asaba Chapel, Comrade Alex Akpuh, said the event held on June 22, 2018 was to immortalize Prof. Nwazuluwa Sofola who was born at Issele-Uku on June 22, 1935 as well as honour Dame Nkem Okwuofu for her political sagacity and contributions to good governance in Delta State and betterment of humanity.
"The essence of instituting the yearly Prof. Zulu Sofola's Day, which has commenced today in Issele-Uku, is not only to celebrate this erudite scholar, prolific writer and matriarch of Nigerian Theatre, but also to join her with other world's great people, whose remarkable achievements have earned them special days when people and nations gather to recall and mark their immense contributions to humanity", he said.
The highpoint of the occasion was a stage drama of the Wedlock of the Gods, a play written by Prof. Zulu Sofola.