By Chidi Nkwopara
OWERRI—CONCERNED Church Leaders in Imo State yesterday, opposed the Bill to establish cattle ranches in the state.
Reading the group's seven-point communiqué during a press conference in Owerri, the National Vice President, Pentecostal Fellowship of Nigeria, Dr. Cosmas Ilechukwu, said that cattle ranches are not needed in the state.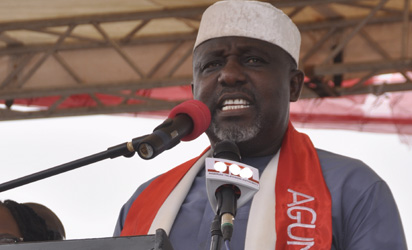 "We cannot afford cattle business, either by cattle colony, open grazing or ranching or by whatsoever name or title. We feel ashamed that the House of Assembly could not provide a cost benefit analysis of such a vicious project before enacting a law to support same," the group fumed.
While accusing the lawmakers of not being concerned about the ravaging menace of herdsmen all over Nigeria, the religious leaders equally lamented that the aberrations in the country's democratic culture were increasing.
"It is most painful that even when  leaders claim to be conscious of this unfortunate, embarrassing and inexcusable predicament, their individual and collective actions, in a grave manner, are destructive of all mechanisms to build progress, growth and sustainable development", the religious leaders said.
Although the group was of the view that the provisions of the Nigerian Constitution relating to freedom of worship and religion are wide enough, "the Federal Government has failed, with the mindless bloodletting in various parts of the country, to guarantee the safety of Christians."