By Osa Amadi, Arts Editor
With his latest book, Conversations in Electric Utility Engineering, Solomon Omorodion Uwaifo, one of Nigeria's renowned authors and professionals, has given us an exposition on the power sector, and Nigeria and the world have been handed an incisive and well-informed insight into the endemic and debilitating power sector that the country has been grappling with over the years.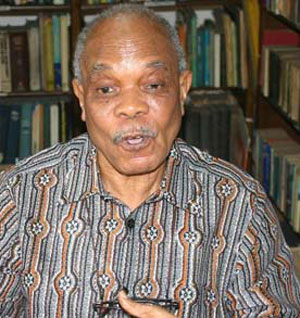 Uwaifo, who is an NLNG joint winner of the Nigeria Prize for Literature, has over the years written about the power sector offering the public his vast knowledge of the workings of the industry from his years as a former top-ranked employee of the defunct Electricity Corporation of Nigeria (ECN). This time, he has told Nigeria what to do to change the industry and make it better.
A Fellow of the Nigerian Society of Engineers (NSE), an Eisenhower Fellow, the Chairman of Hanon Publishers Limited as well as the Chairman of the Board of Trustees of the Benin Moat Foundation, and former columnist of the Vanguard Newspaper, some of his books on the power sector include Electric Power Distribution, Planning and Development, and That Nigeria May Survive, a critical look at public utilities in Nigeria.
This latest book to be presented to the public at a formal launch slated to hold at MUSON Centre, Onikan on August 2, is Uwaifo's seminal work, which speaks of his passion and commitment to ensure that Nigeria's power sector works, and serves as a fulcrum for the industrialization of the country, as it has been done elsewhere.
This fact has been given credence by former President of Nigeria, Chief (Dr) Olusegun Obasanjo when he X-rayed Uwaifo's focal thrust in the forward to the book:
"This book tells us something different from what we read daily in our newspapers. It converses with us and points out the wrongs the industry's operators have done and are doing, and what they might do to correct them.