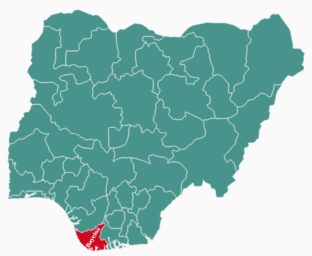 By Emem Idio
YENAGOA—THE Peoples Democratic Party, PDP, in Bayelsa State, yesterday, embarked on a peaceful protest against what it described as the police brutality on the governor of Ekiti State, Mr Ayodele Fayose.
The PDP members led by the state Secretary of the party, the Deputy Chairman of PDP, Mr Ebi-Mathew Sunny-Goli and State Secretary, Mr. Keku Godspower, marched to the state police command headquarters in Yenagoa to deliver their protest letter to the State Commissioner of Police, Mr.  Don Awunah.
The state PDP Deputy Chairman,  Mr Sunny-Goli, who was accompanied by all state exco members, and other exco members of the party at all levels along with party faithful and supporters, condemned the action of the police, stressing that the office of the governor must be protected.
He said: "The office of the governor must be respected. We are in democratic governance, we are not in a military era. We condemn any act of dictatorship, and we call on all Nigerians to condemn this act. We urged the people of Ekiti to stand firm on their mandate to entrust it on the person of their wish."