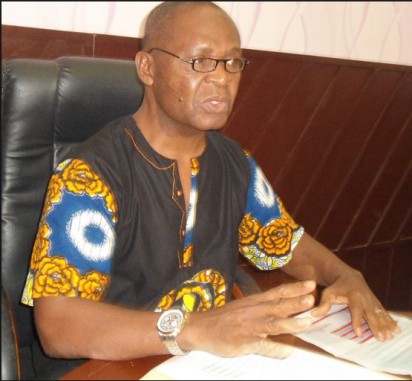 By Monsuru Olowoopejo
AHEAD of the 2019 general elections, Publicity Secretary of All Progressives Congress, APC, Lagos Chapter, Joe Igbokwe has urged Igbos in the state to unite and support APC, saying, 2015 election result denied the Igbos several benefits.
Igbokwe said that respite came their way after another leadership assumed office in the party and recognised  the important  role of Ndigbo  in APC successes.
The publicity secretary, who made the appeal Thursday, while addressing members of Igbo Vision in APC, in Oregun, Ikeja, warned that chances of the South-East  ruling Nigeria in 2023 could be truncated if the electorate from the south east extraction support another candidate aside President Muhammadu Buhari during the poll.
Igbokwe said that every one from the region were cautioned before the 2015 election but "many thought we were joking. But the reality has dawn  on us now."
He added that it affected their chances to get substantial political appointments in the Governor Akinwunmi Ambode's administration.
"After the 2015 election, the party leadership in the state started punishing us."