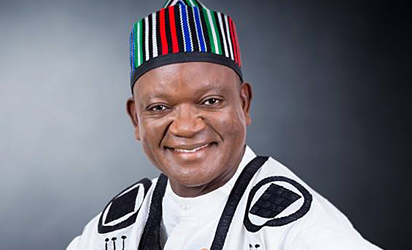 Gov Samuel Ortom
Governor Samuel Ortom of Benue State has denied claims that the Anti-Open Grazing Law was responsible for the herders' crisis in state.

The governor reacted to the claims on a television political programme late on Monday that, "anyone alluding that this law (Anti Open-Grazing) is responsible for this crisis is just doing that out of mere mischief or completely out of ignorance."
The governor's comments come one month after the Defence Minister, Mansur Dan-Ali, called for the suspension of the implementation of the anti-grazing law.
Dan-Ali had on June 5, made the call after a security meeting with President Muhammadu Buhari at the Presidential Villa in Abuja.
To the minister, the non-implementation of the prohibition against open-grazing would help address the killings in the north-central state.
But the governor strongly disagrees with the minister and insists there is no going back on the laws made in the state.
He argued that if the ban on open grazing is responsible for the killings, then there shouldn't have been killings in Adamawa, Plateau, Delta, Edo, Kaduna, Zamfara and other states where there is no such ban.
"Is there any law in Adamawa? Is there any law in Kaduna State? Is there any law in Plateau State? Is there any law in Edo State? Is there any law in Delta State? Is there any law in Zamfara State where killings are going on far more than what is even happening in Benue?"
"It is wrong for anybody to say that enacting a law has aggravated crisis in any place. Since I came in, we have enacted over 15 laws for the land. It is for good governance," he said.