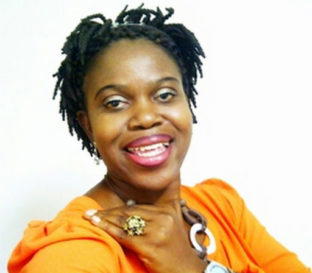 Aderonke Aina-Scott
Aderonke Aina-Scott
By John C. Ajakah
Frontline prolific artist, Aderonke Aina-Scott is set to assuage the yearnings of art enthusiasts as she launches her second solo exhibition tagged: And She Persevered. This is a follow up to her debut titled Colours in My Mind premiered at the Mydrim Gallery in 2013. The works attracted rave reviews and earned her participation in Lakeville Art Festival in Minnesota in 2014. Prior to her going pro, the celebrated artist had participated in exhibitions such as MINAJ TV (2007).
A schedule of events released at a press briefing recently at Sofitel Moorhouse Hotel, Ikoyi- venue of the planned exhibition, revealed that the  two-week show will open at 3:00 pm on Saturday, the 4th and end Friday, August 17, 2018. The event will feature about 30 works which include And She Provides, Glorious Home–Coming, Fashion Sense, Celebrating Our Culture, Women in Business and Looking Forward.
The paintings are crafted in diverse styles – pointillism, mixed media, acrylic, pastel, pen and ink. Through arts, she showcases Africa's culture and eulogises the African woman. And She Persevered revolves around Aderonke's resilience as she steps out, despite all odds in pursuit of her dream. Most of the works reflect more of the sunny side of life. They portray people-especially women, excitedly engaged in routine chores and socio-cultural activities. Aderonke's unalloyed commitment to bring more visibility to women is depicted on canvas in Ma a mi (My Mother), Women in Business, And She Provides, Fulani Milk Maid, Maiden Dance, Amokoko (The Potter) and Ore Meta (Three Friends).
Speaking of women's role, Ronke remarks: "African women contribute a lot in their own way, to grow the economy, help their families and communities. Women need encouragement, they pull others up." She explores the enormous potentials and prospects available to the woman whose attributes require something more than mere words to express.
Ronke sees art as that amenable vehicle and also uses it to portray her cultural heritage.  The vivacious artist enthuses: "Art is a way of showcasing Africa's rich culture, there are many beautiful things about Africa." This assertion echoes in WAZOBIA (Celebrating Our Culture), Fashion Sense, The Flutist, Fulani Milk Maid, Ariya Celebration, Orin Ayo and African Drummers. Contemporary issues are aesthetically captured in The Dilemma of a Fulani Herdsman, Unity and Ode Ya.
According to Moses Ohiomokhare, the Curatorial Director of Weave and Co Gallery,  the multi-talented amazon is the first female artist to feature in 'New Possibilities', the umbrella  tag for the series of exhibitions organised by the outfit for all artists this year. The ace curator of Quintessence Gallery, Ikoyi extols the sterling qualities of the high profile painter, who has braved the murky waters to attain her present enviable status. Her career has been fraught with a maze of challenges And She Persevered to break new grounds. From her first competitive outing at 'Best of Ife' in 1995,the year of her graduation from the Fine Art Department of Obafemi Awolowo University, Ile-Ife, she has had intermittent breaks.
She audaciously tackles the obstacles in her strides, focusing on the possibilities. Apart from her foray in banking, she had a stint in journalism as a graphic artist with The Daily Independent.  Returning to art gave her the much needed freedom to do what she loves, revive, 'rusty skills' and give more time to her family. This return rivets in one of the titles, Glorious Home- Coming. The phenomenal artist works in the mould of the iconic French impressionist artist, Bertie Morisot. Aderonke had loved art from childhood. Inspired by her mother, she learned the ropes, drawing with coloured pencils at a very tender age. What she took then as a hobby, has metamorphosed into a full blown career.
Appraising Ronke's resilience, Moses says, "…women have always been involved, but their works have been overlooked or undervalued. The stereo-types about sexes were also brought into the arts.
Such gender biases have not dampened Aderonke's zeal and desire to make it." The ardent art promoter expresses confidence in And She Persevered saying, "Art critics, lovers and collectors will find this exhibition delightful."