NNPC to raise funds from capital market
Targets 40bn reserves, 3mbd oil production
By Udeme Akpan, Michael Eboh, Sebastine Obasi, Ediri Ejoh & Prince Okafor
ABUJA—Federal Government, yesterday, stated that henceforth, approval for projects in the petroleum industry would be based on the cost of producing oil and gas from such projects.
Speaking at the on-going Nigerian Oil and Gas Conference and Exhibition in Abuja, Minister of State for Petroleum Resources, Mr. Ibe Kachikwu, also stated that the Federal Government was keen on ensuring that the country's refineries functioned.
Kachikwu stated that efforts had been made to reduce the cost of production of crude oil from about $32 per barrel to $23 per barrel, noting, however, that efforts were on to further ensure the costs are brought down to below $15 per barrel.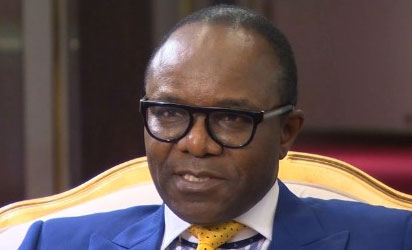 He further noted that efforts to bring down cost of production should not be by the government or through policies, but should be driven by the private sector.
He said:  "The ministry is going to be coming up with a bench mark to analyse and compare companies who do business on Nigeria and what cost of production they are running. This is because any unbelievable cost of production, basically impacts on the revenue stream of the country."
Nigeria, others exposed to low, high oil prices — OPEC
Secretary-General of Organisation of Petroleum Exporting Countries, OPEC, Mr. Mohammad Barkindo, declared that both low and high crude oil prices have negative consequences for both oil producing countries and consumers.
Barkindo stated that extreme volatility in the crude oil market had very negative consequences for such consumers and producers.
He said:  "Low oil prices are bad for producers today and create situations that are bad for consumers  tomorrow. And high oil prices are bad for consumers today and lead to situations that are bad for producers tomorrow."
NNPC to raise funds from capital market
Also speaking, Group Managing Director of Nigerian National Petroleum Corporation, NNPC, Mr. Maikanti Baru, said the corporation would raise funds from the capital market to finance a minimum of seven new oil and gas projects in the country.
In his keynote address at the ongoing Nigerian Oil and Gas Conference and Exhibition in Abuja, entitled, "Driving Nigeria's oil & gas industry towards sustained economic development and growth," Baru listed the projects as NNPC/Nigeria Agip Oil Company Joint Venture Idu-Re-development and South Gas Project.
Others include the North Gas Project, Central Gas Project, NNPC/Total Exploration and Production Nigeria JV's Ikike Project, NNPC/Shell Petroleum Development Company JV Southern Swamp and Associated Gas Solution Step 2 Project.
"
To increase crude reserves to 40bn, hike output to 3mbpd
Baru added that the NNPC was looking at increasing Nigeria's crude oil reserves by one billion barrels annually, growing the country's reserves base from 37 billion barrels to 40 billion barrels within the next three years.
"The outlook for 2018 and beyond is to increase crude oil reserves by one billion barrels Year-on-Year from the current 37 billion barrels to 40 billion barrels by 2020 and also increase national oil daily production to three million barrels per day," he noted.
On the challenges confronting the sector, Baru stated:  "We recognised the challenges, as well as the opportunities oil demand growth presented us, particularly as a major exporter experiencing a surge in local demand for petroleum products.
"The balance of these objectives required that we undertook a paradigm shift in our business model to ensure we attract capital and sustain the flow of investment outside traditional government funding.
"We adopted a synergetic and collaborative approach to doing business going forward such as emplacing cost reduction and cost-saving measures to ensure that we stay profitable and in business, reduction of contracting cycle-times, resource pooling, facility-sharing for clustered assets as well as standardisation of the operating framework.
"On the expansion of our existing 22 metric tonnes per annum (MTPA) NLNG plant, we are on the verge of taking Final Investment Decision (FID) this year for additional eight MTPA NLNG Train 7 plant."