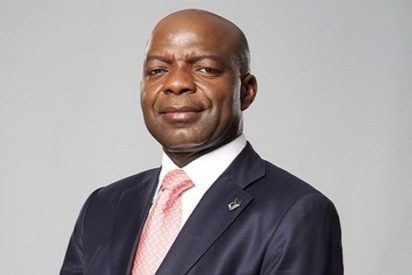 By Ugochukwu Alaribe & Eric Ugbor
ABA- Governorship candidate of the All Progressive Grand Alliance, APGA, in the 2015 election in Abia State, Dr.Alex Otti , said he had forgiven the former spokesman of the Peoples Democratic Party , Chief Olisa Metuh for the role he played during the collation of the results of the election at the INEC collation centre , Umuahia , in 2015.
Otti who stated this while declaring his interest in the 2019 governorship election, in Aba, Abia state, alleged that Metuh and and former governor, Theodore Orji, had stormed the collation centre and forced the INEC returning officer to reverse the result of the governorship election in favour of Governor Okezie Ikpeazu of the PDP.
He, however, disclosed that Metuh had regretted his role and apologized to him when they met at an event in Lagos and urged Abia people to forgive the former PDP spokesman.
Otti further stated that Orji was yet to apologize to him and promised to forgive him and urged Abia people to consider extending same treatment to the former governor when he seeks their forgiveness.
As Otti threw a question to the mammoth crowd at the event whether they would forgive the former governor, shouts of 'no , no, no' , rent the air.
The APGA chieftain said, "There's one man who now wears collar on his neck. His name is Olisa Metuh. It was Olisa Metuh and Theodore Orji that led the other thieves in PDP to break into the collation centre took the returning officer and intimidated him and threatened him at gun point, and the man reversed himself.
"If Olisa Metuh is listening to me, he'll be surprised that I'm calling his name, but I'm doing it for history sake because he has apologized to me. Olisa Metuh saw me in a burial ceremony in Lagos and told me that it looks as if he's suffering because of what he did to me in 2015 election in Abia. He said it is like he was cursed for that singular act. He begged me to forgive him that he has done everything to end his suffering yet all have failed. I've have forgiven him and I beg you my people to forgive him. It is remaining T. A. Orji. If he comes, we'll consider if we can forgive him. In his own, you own me and if you want us to forgive him, we'll do so."