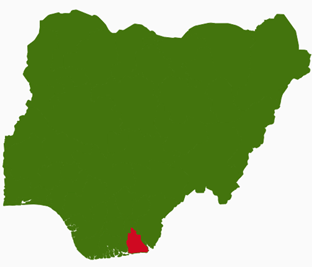 By Chioma Onuegbu
Uyo—SPEAKER of Akwa Ibom State House of Assembly, currently representing Nsit Ubium state constituency, Mr Onofiok Luke, has formally consulted the leadership of his party, Peoples Democratic Party, PDP, over his ambition to run for Etinan Federal constituency position in 2019.
Luke, weekend, paid a consultation visit to PDP state Chairman, Obong Paul Ekpo in his hometown, Nkana, Etinan Local Government Area of the state, where he intimated him of his ambition.
He said his decision to join the race followed calls by people of the federal constituency, which comprise Etinan/Nsit Ubium/ Nsit Ibom Local Government Areas that they want him to represent them at the National Assembly in 2019.
He said: "My aspiration is in line with the yearning and desire of the people of Etinan Federal constituency, who want me to represent them in 2019.
"By 2019, you are going to hear a loud voice articulating the interest of Etinan Federal constituency and the interest of Akwa Ibom in the National Assembly.
"And I promise to use my position if voted to serve in the people in the House of Representatives to improve the well-being of the people of this Federal constituency."