By Ben Agande
Kaduna—Thousands of supporters of former governor of Kaduna State, Ramallan Yero besieged the Federal high Court, Kaduna to protest the arraignment of the former governor over alleged money laundering and corruption by the Economic and Financial crimes Commission.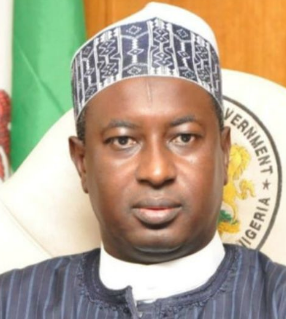 The supporters carried placards with various inscription denouncing the government of president Muhammadu Buhari.
The deployment of a large detachment of policemen did not deter the protesters as they lined the court fence and the nearby Ali Akiku road by the Nigeria Defence Academy bus stop.
A police armoured Personnel Carrier was used to block entrance to the court while lawyers and journalists who were allowed into the court premises were frisked by security personnel as well as the court security personnel.
At press time, the court is still in session to determine whether or not the former governor should be granted bail.