By John Damian Adizie
MAY 29 is International Day of UN Peacekeepers. It's a day set aside by the UN General Assembly to pay tribute to uniformed and civilian peace-keeping personnel. It is also a day to honour over 3,700 peacekeepers who have lost their lives while serving under the UN peacekeeping flag since 1948. In Nigeria, it will not be out of place to remember our gallant soldiers who have lost their lives in the fight against insurgencies and other security issues, which have claimed a lot of people's lives.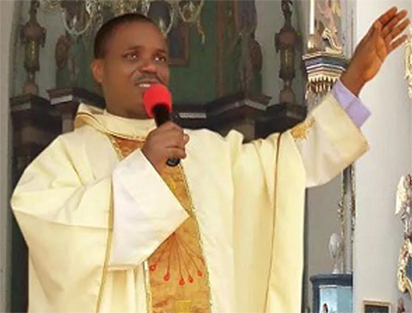 If I may ask, who are the peacekeepers? What is their role? Where can one find the peace keepers? Do we really have peace-keepers in Nigeria wit so much religious, tribal and political crisis? By the way, do we have peacekeep-ers in Benue and other parts of Nigeria where hu-ndreds of people have lost their lives due to constant attack by the herdsmen? How long does it take the UN before they could send peacekeepers to areas where people are driven away from their homelands?
Peacekeepers are supposed to be those who maintain peace and order in the society. They are those who are committed and are ready to sacrifice their lives to ensure a peaceful co-existence in a given society. Their common purpose is to protect the most vulnerable ones in the society. They also provide support to countries that are in serious conflicts. Peacekeepers are made up of the military, the police and even the civilians, who devote themsel-ves primarily in maintenance of peace and order. It is estimated that more than 3,500 people have lost their lives in the cause of peacekeeping. They are proudly referred to as fallen heroes.
Ironically, Nigeria that has recorded litanies of deaths due to insurgen-cies and insecurity are busy sending troops to other parts of Africa, like Liberia for peacekeeping. Whereas most parts of the country have now been invaded by  terrorists. The soldiers themselves who are meant to protect the borders and boundaries are now mounting road blocks inside the cities. They are busy doing the work of policemen where-as the borders are now porous. That is how the so-called herdsmen and members of boko harram have gained free access into most communities across the nation.
As we honour those who have sacrificed their lives in peacekeeping we are also using this medium to remind our security agenc-ies that to whom much is given much is expected. They should live up to expected. They should al-so know that there is a reward for every good work, if not in this world then in the world to come.  Just as our Lord Jesus Christ declares in Matthew 5:9 Blessed are the peace-makers for they shall be called sons and daughters of God!