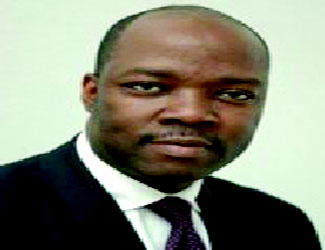 Mr. Patrick Akinwuntan
Chairman,Accion Microfinance Bank Limited, AMfB, Mr. Patrick Akinwuntan, in this interview on the sidelines of the bank's annual general meeting speaks about the performance of the bank in the 2017 financial year and the bank's effort to weather challenges confronting the subsector. Excerpt:
By Providence Emmanuel
WHAT are the facts behind the bank's performance in 2017?
With regards to overall performance of the company, we operate within Nigeria and understand that those economic challenges were with us and they are improving gradually. But our focus has always been for the medium term and long term. Therefore you would find even in the past when we had profits there were years we had profit but we decided ourselves to defer and plow back as much of the profit as possible into the capital position of the firm.
We are following the trajectory of our dividend policy and our growth strategy, and we would continue to improve on efficiency. Our USSD code, our mobile banking platform, is bound to enable us reach more customers and do it at a price point that is affordable to our customers and provide sustainable returns to the bank.
What informed your decision to pay dividend of N27.79 per share?
Accion MfB is privileged to have, first, a good combination of good customers. It is one thing for the owners of the bank to set out to go into collaboration with customers, and another thing for our customers to also reciprocate. In the face of recession, we took it upon ourselves to be there for our customers and we are privileged to have a good blend of shareholders in our institutions globally. From Ecobank, Accion International, Zenith Bank, Citibank, International Financial Corporation, IFC; these are all institutional investors that have a focus on the long term.
Notwithstanding that there was recession in the short term, our shareholders stood with us and ensured that the company had the required support. We have always explained that our focus is to build a top class leadership and management team, the industry leaders in the microfinance business. That is why we took it upon ourselves to ensure we showcase our management team because they get returns and they are responsible for making sure that the vision of the shareholders is translated into reality on the field of play. The outcome and the continued progress is a combination of those factors.
We have a lot of well wishers, stakeholders across, our regulators are very supportive, we submit ourselves to corporate governance review and you would find in the annual report, the review of the Society for Corporate Governance which rates the corporate governance practice of the company in the top cadre as highly commendable.
All these factors come together and with the grace of God, we have continued to record progress. We have also provided significant responsibility for all of us to ensure that we keep our eyes on the ball. Our vision is to empower every Nigerian to have a brighter future and that job is not done. In terms of our dividend which is in kobo, it is good return for our shareholders and we would continue to get reinforcement. I will not leave out the fact that we have members of staff of the bank also as shareholders.
That is good progress and all of us are working together and our shareholders have always proven that when we need more capital they are ready to support us but we would continue to focus on the huge potential that Nigeria represents and focus on our mission of a brighter future for our customers. This is the reason for the results that we are seeing and we would continue to count on the support of all our stakeholders.
How is the bank managing risks associated with the business?
For us, proper conduct, compliance with regulations and mitigating risk is something you cannot avoid 100 percent. Taking risk is part of our business but taking it in an informed manner and in a manner that you manage it well is why we pride ourselves in competent management team, who ensure that we take proactive steps to manage enterprise risk, be it market, credit risk, be it operational risk, all the family of risk and with the oversight of our various board committees, all those pillars for effective risk management is constantly reviewed and improved upon.