By Funmi Ajumobi
UNICEF office in Nigeria, in this question and answer session  conducted online, speaks on the safety of children as the world marks Children  Day today.
What does it mean to create safe spaces for children? How safe are spaces for Nigerian children at the moment?
Violence against children is pervasive. Violations occur in the home, school, work place and online. The perpetrators often include the very people children are expected to trust: parents, caregivers and other family members, friends, teachers and intimate partners.
Violence against children mars them – often for life. Sometimes the marks are visible: bruises and broken bones. But the harm that violence causes children also effects their mental and physical health and their ability to function in the world.
Nigeria has demonstrated clear commitment to end violence against children – and the theme for the Children's Day in Nigeria this year 'Creating safe spaces for children: our collective responsibility', provides an excellent opportunity to speak up on behalf of all the vulnerable children in the country.
Whose responsibility is it to create safe spaces for children and how well has this task been carried out over the years?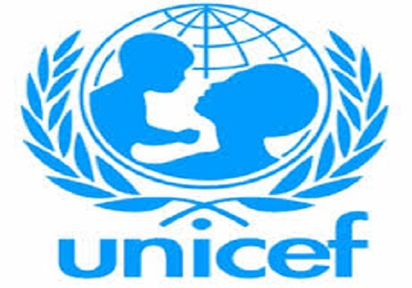 Nigeria was the first country in the West African sub-region and the 9th country in the world to conduct the Violence Against Children survey in 2014.
The survey provided the first nationally representative data on the prevalence of sexual, physical, and emotional violence among children in Nigeria.
The findings, released at the end of 2015, highlighted that millions of Nigerian children are suffering violence every year and most are suffering in silence. 6 out of 10 children will suffer some form of emotional, physical or sexual violence before they reach the age of 18. Many of them encounter violence over and over. Yet, less than 5% of the children that seek help, receive support. This was clear call for the government at all levels to act to end violence against children.
The Federal Ministry of Women Affairs and Social Development, convened an inter-agency Technical Working Group on Violence Against Children, comprising representatives from all the key ministries as well as civil society and faith based organisations, to develop a robust response plan to the findings of the survey.
In September 2015, His Excellency, President Buhari launched a Year of Action to End Violence Against and called on all Nigerians to join this battle. He renewed his commitment in October 2016 by launching a long-term campaign, aligned with the Sustainable Development Goals, to End Violence Against Children by 2030. The Presidential Campaign has been translated into a national modelling programme, spearheaded by the Federal Ministry of Women Affairs and Social Development, to strengthen child protection systems.
What is the average percentage or number of children that are unsafe in Nigeria?
Nine states have rolled out this programme – and we at UNICEF see potential for other states to follow. We are also seeing a promising increase in the number children that have received support after having reported violations against them.
How can we address the challenge of unsafe spaces for children?
UNICEF remains firmly committed to end violence against children in Nigeria. We are determined to mobilize political will and resources to tackle all forms of violence against children wherever it happens. We are currently re-analyzing the 2014 VACS findings to gain an even deeper understanding of the drivers of violence against children. We are also supporting our Government partners to launch our National Plan of Action to End VAC by 2030, alongside with a national Social Norms Change Strategy.   We are also supporting the Government to track and monitor reported cases.
Messages for stakeholders on creating safe spaces for children?
Violence against children can and must be prevented. Change can only happen by tackling the issue from all angles and at all levels. This includes developing protective laws and policies, promoting services, targeting programmes at those who most need them, and raising awareness to promote social change. Everyone has a role to play.