THE board of Transnational Corporation Plc (Transcorp) has appointed Mr. Christopher Ezeafulukwe as a new Executive Director. The appointment takes effect from July 1, 2018.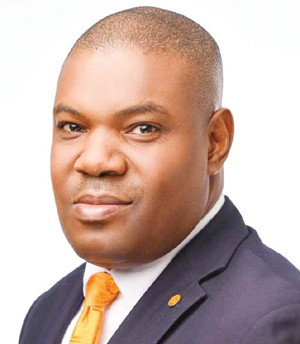 Ezeafulukwe holds an LL.B from the University of Lagos, B.L from the Nigerian Law School and LL.M from the University of Lagos. He also has an LL.M in Energy Environmental & Natural resources from the University of Houston, Texas. He started his career at Paul Usoro  and  Co.
Prior to his joining Transcorp, he was the company secretary of Bank PHB Plc (now Keystone Bank Limited). He also served as the Head, Legal Services and company secretary of Platinum Bank Plc.
He is a member of Nigerian Bar Association, NBA, Association of International Petroleum Negotiators, AIPN, and Institute of Chartered Secretaries & Administrators of Nigeria, ICSAN.
Transcorp is a publicly quoted conglomerate with a diversified shareholder base of about 300,000 investors.
The company's portfolio comprises strategic investments in the power, hospitality, agribusiness, and oil and gas sectors.