Specta, the on-line lending platform set up by Sterling Bank Plc four months ago, has advanced consumer loans worth N2.0 billion to salaried workers who are members of the lending platform's pre-approved community. The loans were accessed in less than five minutes without human intervention by most of the beneficiaries.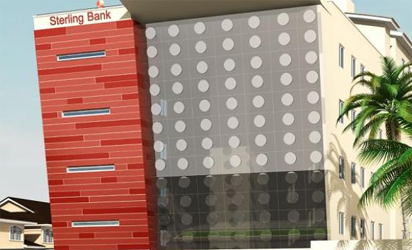 Commenting on this development, Mr Dapo Martins, Chief Marketing Officer, Sterling Bank, said "The market is responding positively to Specta because it is meeting the credit needs of the contemporary Nigerian salaried worker who wants an immediate loan without leaving the convenience of his/her office or home. As such, the record breaking Specta loan advances will continue in the second half of the year, especially because liquidity is a non-issue. There is over N8bn set aside to meet the pressing credit needs of salaried workers in the country for just six months".
Pre-approved communities are companies or organisations that have been profiled and enrolled on the Specta platform.
The bank's head of Value Chain Banking, Benedicta Sadoh, stated: "Specta is creating and delivering value to individuals, families, real sector and the economy at large. It is boosting the access of salaried workers and their households to credit which stimulates the economy through sustained consumption leading to increased production and job creation. We are proud that Specta is boosting consumer spending which is a key driver of growth and development in every economy."
Launched in February 2018, Specta has become the go-to platform for consumer loans by salaried workers in need of quick loans.  The online lending platform offers consumer loans up to N5 million to salary earners who belong to pre-approved communities in less than five minutes without paper work and collateral. It automates, simplifies and personalizes the loan application, disbursement and receipt process eliminating the slow turnaround time and other inconveniences associated with the manual process.