Governor of Kebbi state,  Alhaji Abubakar Bagudu, is targeting about 15,000 jobs from the activities of re-branded Argungu fishing and cultural festival slated to kick off next year.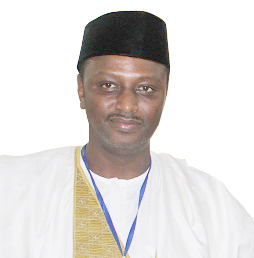 Governor Bagudu, a keen follower of global cultural tourism source markets and upbeats in emerging destinations said that Kebbi's most famous fishing festival with a huge international offering could swing travel visits to Nigeria and consequently create jobs that will drop unemployment rate in the state and also cause rapid urbanization of Kebbi's rural areas.
The governor who is determined to build the economic profile of the agrarian state through structured cultural and tourism resources has also uplifted the buoyant economy of Kebbi through massive rice cultivation and export. Governor Bagudu has promised to bring back the Argungu motor rally which predates the famous Paris Dakar Rally in order to build reliable bridges for Kebbi's technological development and as a strategic support base offering to revive the automotive industry.
Consequently, the Kebbi government has commenced discussion with renowned General Motors Creative Designer and Director-General, National Automotive Design and Development Council (NADDC), Jelani Aliyu on how to revive the Argungu Motor Rally, ahead of the expected come-back of AIF and CF next year.
Alhaji Nura Kangiwa, the special adviser and coordinator of Argungu fishing festival noted that governor Bagudu is determined to work hands in glove with Nigerian tourism stakeholders to harness the expected one billion tourists projected to visit notable global tourism destinations at end of this year, an opportunity to which Kebbi is prepared to benefit from and oxygenate rural economic and social development.
"The Argungu festival would provide opportunity for women in the informal sector which is often home-based and enables women who take care of children and the elderly relatives to generate income. The youths with less education will also be captured, and that is why we are keen to keep our eyes on the progressive upswing of international tourist movement, a momentum that may peak by the time Argungu festival returns next year," Kangiwa added.
Meanwhile, plans have been concluded by Kebbi state government to use the Polo and international cultural events coming in July to water the expectations of partners are sponsors of Argungu fishing and cultural festival. The event is expected to feature traditional wrestling championship between Nigeria and Niger with side offerings in Sharo, Tauri, Camel racing and Hawan Qaho (full fighting).