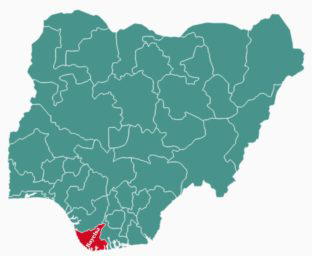 …call on youths to support youth friendly policies of govt
By Samuel Oyadongha, Yenagoa
THE leadership of the Peoples Democratic Party, Bayelsa State chapter has described the resignation and defection of Ibarakumo Otobo, the erstwhile Commissioner for Youth Development in the state, as an act of ungratefulness, immaturity and a lack of understanding of the policies and programmes of the PDP led restoration government in the state.
Chairman of the state PDP, Hon. Moses Cleopas and Secretary, Keku Godspower, in a statement, in Yenagoa described the decision of Ibarakumo Otobo to dump the PDP as show of ingratitude and should be condemned by all right thinking youths across the state.
The statement noted with regret that, Mr. Otobo is taking such a decision at a time when, Governor Seriake Dickson is doing everything humanly possible to build the capacity of youths to prepare them for leadership positions in the nearest future, stressing that, his actions are not only ill-timed and selfish, but runs counter to the youth friendly policies of the government.
The PDP leadership used the opportunity to express its deep appreciation to Bayelsa youths for solidly standing behind the restoration government as well as the active roles they have continued to play in the implementation of the people oriented policies and programmes of the administration.
It however, admonished them to be cautious and be mindful of the deceitful antics of the APC, warning them against falling prey to the empty promises of appointments and tickets for elective positions, which do not exist.
The party also debunked a statement credited to the Chairman of the All Progressives Congress, APC, in the state, Jonathan Amos, that the state government had sacked 28, 000 civil servants from its ongoing public service reforms.
According to the statement, contrary to the imagination of the APC, no civil servant has been sacked, as a result of the ongoing reforms, pointing out that, persons with false claims and incomplete or unverifiable documents have been reprimanded and given opportunities to clear themselves.
The PDP explained that, such persons have not been sacked, as their salaries have been paid into a special account known as the unpaid salaries account, pending when they are able to correct whatever anomalies that have been detected.
The statement notes that, it is therefore totally wrong and the figment of the imagination of the APC to claim that, the PDP led government sacked 28, 000 civil servants.
It called on the APC to show documentary evidence of their claims, as they are completely false and intended to deceive the Bayelsa people, stressing that, the APC has become a party of liars, deceit and falsehood.
The PDP urged Bayelsans, not to allow themselves to be deceived into believing that, the APC has answers to the problems of the State, stressing that, they will rather come and compound the problems and inflict greater injuries and hardship on the people.