Underdogs Peru are capable of beating anyone at the World Cup and will not allow France to bully them in their Group C clash, coach Ricardo Gareca said yesterday.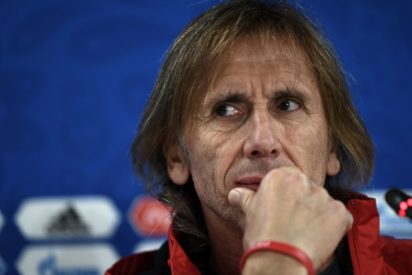 Gareca said the Incas, who played some attractive soccer in going down 1-0 to Denmark in their first game, would not change their approach against the highly-fancied French on Thursday.
"This involves playing to our style and not letting France push us around. We are obviously not going to be able to control France all the time but we want to develop our style of play. Our intention is to win," he told a news conference.
The Argentine acknowledged his players would probably be outgunned by France in every area of the pitch at the Ekaterinburg Arena. "I don't know if we'll be on the same level anywhere, to be honest," he said.
But he stressed Peru, appearing at the World Cup for the first time in 36 years, would not be overawed.
"No matter the circumstances, we are very used to being the underdog in this sort of situation, we are used to living on the edge," he said.
"I think that we can beat any team – we have the tools to win. We know how to handle ourselves in this sort of extreme situation."