By Demola Akinyemi
ILORIN—Governor Abdulfatah Ahmed of Kwara State, yesterday, said N8 billion has been committed to Ilorin water reticulation project in the last seven years to tackle the problems of water supply in the state.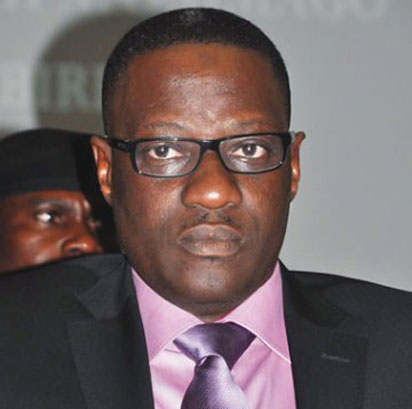 Governor Ahmed said this in an interactive session with journalists, noting that "the project was put in place by the past administration of the former governor, Bukola Saraki. I can assure you that all hands are on deck to ensure its completion before I leave office."
He explained that the water project has been categorised into three sections, which according to him has been going on without any hindrance.
Ahmed added: "The primary section has been completed, while it only remains the secondary and tertiary aspects, which will soon be completed and by this the target of water for all would have been achieved.
"The implication of this is that water will now be flowing without any hindrance to all the homes of the people of the state."
Governor Ahmed also said the administration has renovated about 17 water works across the state in his bid to ensure that water is available to all categories of people across the nooks and crannies of the state.
He added that his administration has provided boreholes to over 400 communities in the state and that so far his administration has fulfilled its election promises to the people in the last seven years, stressing that his "superlative achievements" was due to the legacy continue strategy of the past administration in the state.