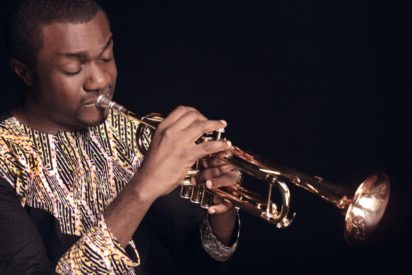 Some residents of the Federal Capital Territory (FCT) have expressed their excitement over the psalmist and gospel music evangelist, Nathaniel Bassey online praise and worship session, popularly known as Hallelujah Challenge, on Facebook and Instagram for 14 days.
A cross-section of the residents said on Saturday in Abuja that they can't wait to join the midnight 60 minutes of praise and prayer.
Mr Paul Osuji, a civil servant, said he is super happy about the hallelujah challenge of 2018 because he has been slacking in his prayer life and praises to God.
Osuji said that the challenge encouraged him in 2017 that all he prayed for came to pass.
"Formerly, I got really tired to wake up and pray, a colleague of mine told me of the challenge, but I told her is for women.
"It was time for our promotion exams as a civil servant the competition was too much, but when I keyed into the challenge everything turned around.
"And every prayer I prayed was answered and it was just two of us that got the promotion.
"I am super excited because my faith is coming back alive. To me hallelujah challenge is a spirit filled programme," he said.
Mrs Ololade Popoola, a choir mistress, said the hallelujah challenge is called testimonies loading and another seasons of insight, breakthrough miracles, signs and wonders for the entire world.
Popoola said her testimonies were among one of the frequently shared in 2017 and had no regrets in taking part in the challenge because it yielded results and changed her family circumstances.
She disclosed that her husband does not believe in social media, but because of the impact from the challenge, he got an Android phone so that he can be fully involved in the 2018 challenge.
Mr Jeremiah Bali, a musician, said when Bassey started the Hallelujah Challenge, tagging it "Olowogbogboro", inherent in the meaning of the Yoruba word, was that a God with long, outstretched hands was ready to offer miracles to those who would join him midnight for 60 minutes of praise and prayer throughout June.
Bali said from the first night, worshippers streamed in the hundreds, halfway into the month, the number was over 68,000.
He added that videos of the live event were posted daily on YouTube and the hashtag #Hallelujahchallenge trended and drove conversations all over the world and not just Nigeria alone.
According to him, Bassey has always been regarded as one of the purest gospel artists of our time, anytime he opened his mouth there's always an atmosphere of God's presence, with signs and wonders.
"As we look forward to Monday, for our earnest expectations not to be cut off, let's pray that God will release unto him a new fire and word from the Holy Spirit to destroy and ride every storm around him and his path throughout the 14 days and beyond.
"Let us pray that he will break forth with great strength and to also have prophetic auction with which to lead this year's hallelujah challenge," he said.
The hallelujah challenge is a programme where over 68,000 people basically believers in the world gather on Instagram and Facebook live to worship God in song and prayers.
The challenge which holds every midnight till 1 a.m started as a 30-day worship session, which began on June 1 to June 30, 2017.
Nathaniel, through his Instagram page, explained that he was led by the spirit to hold the challenge for 14 days this year.
"I've learned that in our kingdom, anything of value must be cooked in the place of prayer and the word.
"And while in Israel, the Lord spoke some great things to us, we can only anticipate a glorious future ahead," he said. (NAN)
Subscribe for latest Videos