By Gabriel Ewepu
FADAMA Farmers Microfinance Bank (MFB) has given N14 million loan to 965 customers, basically farmers who need funds to expand their businesses.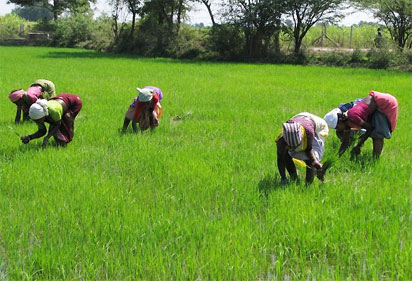 This was disclosed by the Managing Director, FADAMA Microfinance Bank (MFB), Habila Mutla, in Jos, Plateau State. The bank was founded on the 8th of December 2015, when it started skeletal service with an Approval-in-Principle, AIP, by Central Bank of Nigeria, CBN.
Mutla stated: "I want to tell you that, since inception, we have given loan to about 965 customers and farmers have enjoyed the loan. Farmers that are still enjoying the facilities today are 95 in number with a total amount of N14 million. So you will now agree with me that the farmers are really having a field day here.
"Most of our afarmers don't even have the collateral that the banks are looking for. Someone wants to assess N30, 000, N40, 000, and you ask him to bring collateral. Where will he get the collateral from?"
"This project was conceived, nurtured and came to be by support of the office of the state coordinator of FADAMA III project, and that is why we are here today celebrating the victory that started with a man that is now taking the interest of the whole country."