All the struggles of men in this world are geared toward emancipating themselves from the entangle-ment brought about by the influence of the enemies such as poverty, sicknesses, hatred, disappointment, barrenness, divorce, insanity, etc.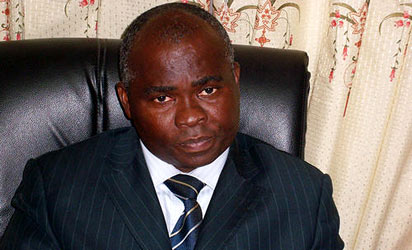 Men have been discovered to be incapable of helping them-selves from these embarrass-ing situations which they are subjected to by their enemies, thus they depend upon God to subdue their enemies. So when-ever man notices the presence of the enemies, he will quickly call upon God who by the great-ness of His power causes the enemies to submit.
But the fact remains that it is not all calls or prayers made to God that receive answers, for there are conditions to be met before one could be assur-ed his prayers against his enemies have been heard and the enemies submitted. Many people who could not meet this condition and thus receive no answer to their prayers have concluded that God does not answer prayers again like in the days that Elijah prayed and rain ceased for three years and he prayed again and rain fell, or in the days Joshua prayed that the sun and moon should stand still until the people had avenged themselves upon their enemies and it was so. They argued that the era of quick an-swer to prayers is gone. Hence, they lost hope in miracle and supply of divine provision.
But whatever is their position on prayer, the fact remains that God answers prayers. He is the same yesterday, today and tomorrow. He answers prayers in accordance with same condition He answered them of old. The condition being that one must conform to His nature of righteousness and holiness before answer would be given. And until one complies with God's principles and condit-ions, His enemies will not be forced to submit.
Psalm 66:18 says, "If I regard iniquity in my heart, the Lord will not hear me"
This is the main ground our prayers are not answered. If you regard iniquity in your heart, or, having seen it to be there, continue to gaze upon it with-out aversion, God will not hear you. If you cherish it, have love toward it, excuse it, and palliate it the Lord will not hear you and your enemies will not submit.  Of course He cannot hear you while you willfully cling to evil way?
Nothing hinders prayer like iniquity conceived in the heart. Sin blocks our communion with God and hinders His hand from delivering us. If you listen to the devil, God will not listen to you. If you refuse to hear God's commands, He will surely re-fuse to hear your prayers. For one to think that God will accept his devotions while he delights in sin is to think that God is a hypocrite. If you want your enemies to submit at the special divine intervention program titled 'And The Enem-ies Submitted' you must renoun-ce all forms of wickedness and accept Jesus Christ as your Lord.
The reason some people have not experienced total freedom from their enemies is not because they are not engaging in prayers but iniquity has separated them from God. It is not the quantity of prayers made that matters but the quality of your life determines what you get from God. So long, therefore, as the love of sin possesses your hearts, your love to spiritual things will be dull, heavy and inactive.
When men give themselves to evil, deceit, cruelty and extort-ion, God will show His anger and not accept their prayers. If their prayers are not answered, and their enemies refuse to submit,