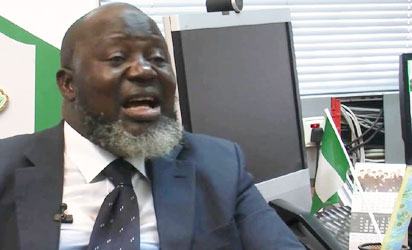 By Dotun Ibiwoye
Minister of Communication, Barrister Adebayo Shittu, weekend disclosed that Nigeria's revolution in the ICT sector accounts for over $32 billion in foreign direct investment over the last 15 years.
The Minister noted that investments in infrastructure has produced an ICT backbone that powers various critical sectors of the economy such as Banking, E-commerce, Insurance, and Oil and Gas.
Speaking at the one-day conference themed 'Africa-China Cooperation in ICT and Digital Economy' in Abuja, organized by the Nigerian Institute of International Affairs in collaboration with the Embassy of China in Nigeria and Huawei Technologies Company (Nigeria) Limited, Shittu advocated the need for all stakeholders to strengthen the technology and innovation ecosystem.
He affirmed that the fortification and supporting the development of innovation hubs in partnership with the private sector will be beneficial to all.
"This conference provides the opportunity to jump-start the critical game-changing steps needed to make Nigeria's objectives a reality in digital economy, he said
"Beyond this conference, we must work to strengthen relationships and knowledge management platforms towards building the better and more digital future that we seek."
Special Advisor on ICT to the Vice President, Lanre Osibona, at the conference said that there is an urgent need to overcome challenges facing the nation to leveraging ICT to fuel the fourth industrial revolution that brings about digital economy.
According to him: "Africa must develop its skills. We must know how to scale workforce and move away from business base outsourcing to knowledge base outsourcing. Data is the future and new hope. For us as a country we must invest heavily in capturing data.
The Ambassador of China to Nigeria, Dr. Zhon Pingjian, on his part asserted that "China will continue to share its development opportunities with African countries and welcome them on board the train of China's development."
For Tank Li, Managing Director, Huawei Technologies Nigeria, a robust ICT infrastructure is the bedrock for digital transformation in Nigeria, and to unleash Digital Economy potentials in the country, issues of availability and affordability need to be addressed.
"In order to foster digital transformation of the economy, policies and programs to increase ICT infrastructure and ensure wide-spread coverage both in urban and rural areas should be prioritized to make voice and data services available. Li said
"At the same time, strategic measures of infrastructure sharing, investment-friendly regulatory framework and preferential taxation policies are needed to reduce sites acquisition and broadband deployment costs in order to bring down the cost for users to really encourage application of ICT across the industries and the whole society."
According to a study by PWC, constrained digital economies can potentially realize a 0.5 percent increase in GDP per capita for every 10 percent increase in digitization.
The study also highlights that digitization also has a significant impact on job creation in the overall economy: an increase of 10 percent in digitization reduces a nation's unemployment rate by 0.84 percent.
The conference featured discussions on policy issues with a view to propose a domestic approach to not only enhancing the strategic priority of ICT and penetration of fixed broadband, but also improving connectivity through cost-effective network deployment, and easing the development of local content such as e-commerce in accelerating economic growth.
A request by the stakeholders at the conference was made, for a framework and policies from the government that will foster broadband infrastructure development in Nigeria to help stimulate GDP growth.
A necessity to continue to collaborate with private sector and foreign investors that help to drive innovation for scaling ICT in Nigeria was also noted.
Digitization, widespread adoption of digital technologies and applications by Corporates, Government and Consumers, is beneficial for an emerging economy like Nigeria.