Governor Muhammed Abubakar of Bauchi State has disclosed that 30,000 farmers are to benefit from soil analysis aimed at boosting production of crops in the state.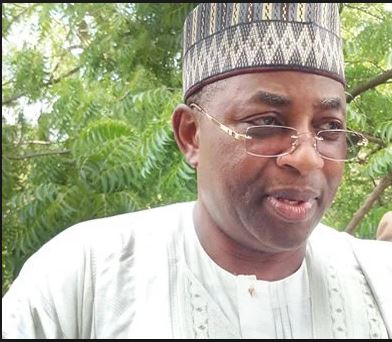 Abubakar said this in Nabordo Town, in Toro Local Government Area of the state recently while inaugurating 'OCP Africa School Soil Lab Project' under which the analysis would be carried out.
He explained that the state government had earlier signed a Memorandum of Understanding, MoU with a Moroccan company to carry out soil analysis to ascertain types of crops and fertiliser that would thrive best in various parts of the state.
Abubakar said that the project would increase per hectare yield of crops, thereby enabling abundant production of food.
He said that in addition, 10,000 other farmers were expected to benefit from 'Agri-Booster Maize' aimed at enhancing production of maize in the state.
The governor assured the company that the state government would provide conducive environment to enable it carry out its assignments.
He called on the host communities to assist officials of the company who would be visiting their farmlands for soil analysis.
The Commissioner for Agriculture and Natural Resources, Mallam Yakubu Kirfi, had earlier said that the project was among some of the programmes lined up in collaboration with the Moroccan company.
Kirfi named Agri-Booster Project, expansion of the State Fertilizer Blinding Company and the construction of additional modern and bigger fertiliser company, as some of the projects contained in the MoU.
He said that 67 communities in the 20 local government areas of the state, were expected to benefit from the soil analysis to be conducted by the company.
In his remarks at the occasion,the Managing Director of the Moroccan company, Mr Karim Senhadji, said that the company was currently operating in four states in the country.
Senhadji, represented by an official of the company, Mr Caleb Guso, named Bauchi, Kano, Katsina and Kaduna States as states benefiting from the soil analysis project.
He explained that the company would conduct soil analysis in some parts of the states to ascertain soil fertility and farmlands suitable for cultivation of some crops.
He urged benefiting farmers to avail themselves of the opportunity to boost per hectare yield of their crops.