Nigeria Vs Argentina : Bitrus Bewarang, the Nigeria Football Federation (NFF) National Technical Director, Taiwo Ogunjobi, a former NFF Secretary-General, say the Super Eagles must see Tuesday's match against Argentina as a serious business.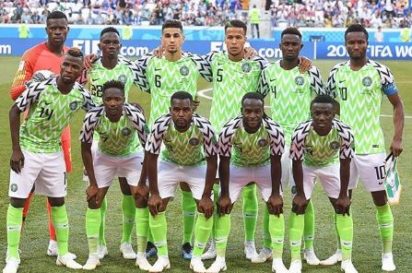 In separate interviews Monday at St. Petersburg in Russia, both of them charged the players to raise their game's standard in the Nigeria Vs Argentina game
Bewarang, who acknowledged that the Eagles are capable of the unexpected with their 2-0 defeat of Iceland, said that the team have no reason not to beat Argentina.
Nigeria vs Argentina game is Tuesday at St. Petersburg in their final match of Group D at the ongoing 2018 FIFA World Cup in Russia.
"It was good the Super Eagles played themselves back into contention for the second round of the event, but that is not enough.
"They still need to do more to be able to surmount Argentina's challenge come Tuesday in a make-or-mar game.
"They should be aware that if they lose the match they are going back home immediately. So, for them to move forward in the competition, they must play well and win,'' he said.
NAN reports that apart Nigeria with three points need to beat or draw with Argentina to enhance their chances of qualification for the second round.
Ogunjobi, on his part, also told NAN that the match against Argentina was too crucial for the players to toy with, saying "they need to go all out and win.
"In spite of the present standing of the opponents, they are still plotting to win the match against Nigeria on Tuesday,'' he warned.(NAN)