By Omeiza Ajayi
ABUJA – Former Governor of Kano State, Sen. Rabiu Musa Kwankwaso who was conspicuously absent from Saturday's national convention of his All Progressives Congress APC has met with former vice president Atiku Abubakar, in what close sources said may not be unconnected with permutations for the 2019 general elections.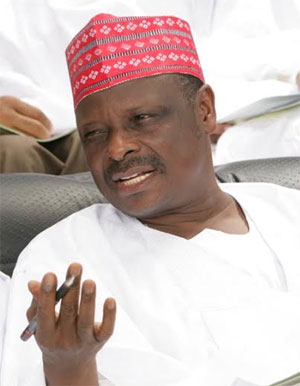 Kwankwaso who arrived Atiku's residence at about 8.30pm, went into a closed door meeting with the former Vice President.
Though, details of meeting which lasted fo abiut 45 minutes were not made public, another source said the visit of Kwankwaso was to pay Sallah homage to Atiku who was not in the country during the recent Eid El Fitr celebrations.
The source said both leaders also used the occasion of the visit to discuss the state of the nation.
This is the first time Mr Kwankwaso would be paying a Sallah homage on the former vice president, who recently declared his ambition to contest for the presidency under the opposition Peoples Democratic Party PDP.