By Pastor William F. Kumuyi
Today, as I present to you Jesus, I am going to apply that name as an acronym. J- Justifier of the condemn-ed. In the very beginning of human existence, when Adam and Eve bathed the stench of sin, the whole world became condemn-ed by their flagrant dis-obedience to the instruct-ions of God.
As a result of the sin of our first parents, sin multiplied and became a tainting formula that ruined our existence and relationship with God. Romans 3:23 "For all have sinned, and come short of the glory of God…"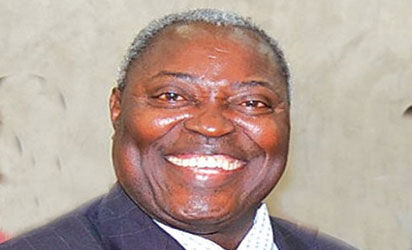 We became liars, thieves, abortionists, sinners of various shapes and sizes. Take a good look at your life. If there is any form of sin resident in you, then you are a sinner condemned before God because you blatantly disobeyed His words and dire consequences await you. In fact, the whole world is condemned before Him because Ezekiel 18:4 says "Behold, all souls are mine; as the soul of the father, so also the soul of the son is mine: the soul that sinneth, it shall die."
The stigma of sin cuts across the board. It holds both the high and low, the literate and the illiterate, the married and the singles, the men and the women, etc in the jugular vein. As a result of this overwhelming assault on their persons, they are all condemned before the LORD. But, in a bid to reconcile mankind back to God, Jesus had to put His life on the line in order to justify you and set you free from condemnation and guilt of sin. You were to face eternal judgment and punishment for indulging in sin, but He had to take all that away by giving you a lifeline.
No other person created by God here on earth can make available such a significant milestone for you except Jesus. Acts 4:12 "Neither is there salvation in any other: for there is none other name under heaven given among men, whereby we must be saved." Jesus has been empowered to save us from the pollution of sin because sin keeps us dirty and defiled. Sin, in the life of an individual, is liken to someone who fell into a latrine.
Such a person will be dirty, stinking and would require a sanitizer in order to become clean and fit again for society. Likewise, the sinner's lifestyle, behaviour, language, dressing, etc are all filthy and require remake. That is where Jesus Christ comes into play. His blood is the perfect makeover tool kit for the sinner's spiritual hygiene.
Even though you may have been condemned by your conscience, character, community, and country; as you come to Christ today, you will be justified, accommodated and acceptable by God Almighty. But as many as will refuse the call of Jesus will be con-demned now on earth and in eternal hell fire. Jesus is the only Justifier for the condemned and He does much more than that.
E- Emancipator for every captive. Sin brings and breeds sickness upon those who cultivate the habit of sinning. No matter how highly placed you may be in society, if you let sin remain in your life, it will rule and ruin you as well as make you become prone and susceptible to sickness, which will keep you incapacitated and bedridden.
It will eventually make you useless in life because sin has a way of frustrating sinners. It will also make you vulnerable to attacks and other sinister acts of the devil. But if you open the door for Jesus to come in, He will destroy all the plots orchestrated by Satan against your life.
1 John 3:8 "He that committeth sin is of the devil; for the devil sinneth from the beginning. For this purpose the Son of God was manifested, that he might destroy the works of the devil."
S- Saviour on the cross. Jesus is the only Saviour certified by heaven to redeem us from the shackles of sin. The Saviour is described as the only one who died on the cross and the only person befitting such a description is none other than Jesus Christ. His crucifixion was prophesied right from Genesis when Adam and Eve sinned against God.
Genesis 3:15 "And I will put enmity between thee and the woman, and between thy seed and her seed; it shall bruise thy head, and thou shalt bruise his heel."
Moses is not the Saviour because he did not bruise his heel on the cross. Also, Abraham or the founder of your religion cannot wear such a title with garland of matchless honour. That qualification belongs to Jesus Christ of Nazareth. Look at Him on the cross pleading on your behalf! Luke 23:34 "Then said Jesus, Father, forgive them; for they know not what they do." Those words capture the exact source and fountainhead where salvation comes from; and that is none other than Jesus Christ our sin bearer.
If you must obtain salvation experience and get to heaven, it has to be through that man who suffered and bled on the cross. He is Jesus the Saviour on the cross.  Acts 16:30-31 "… Sirs, what must I do to be sa-ved? And they said, Believe on the Lord Jesus Christ, and thou shalt be saved, and thy house." You can take that onerous decision to believe on the Lord Jesus Christ because He died for you.
To be continued