By Simon Ebegbulem
BENIN—FORMER Minister of Interior, Major-General Godwin Abbe (retd), has commended what he described as Governor Godwin Obaseki´s leadership model in Edo State, saying that the governor has provided a pragmatic policy direction for the development of the education sector in the state.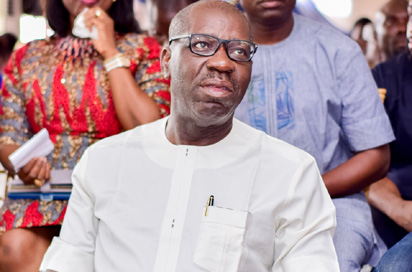 Abbe, Proprietor of Inomwan Foundation School, Benin City, spoke when he played host to the monitoring team of the ongoing National Personnel Audit, NPA, of basic education schools in the state, led by top management of the Universal Basic Education Board, UBEC, in the state.
Commending the state governor for the initiative to reposition the state's basic education sub-sector, Abbe said: "Governor Obaseki's ongoing reforms in the basic education sector has set a fantastic pace in repositioning the sector.
"I am proud of the governor who is doing a great job. His presence in government has made a difference. He is such a quiet worker, who has not insulted the sensibilities of anybody. He is carrying everyone along. With all these, what else do we want?"
He said since the governor assumed office, the clarity in policy pronouncement, body language and implementation of policies have left stakeholders in the basic education sector with a deep sense of satisfaction.
He explained that the model adopted by Obaseki in treating private investors in the education sector as partners in progress will go a long way to strengthen the sector.