By Daud Olatunji
ABEOKUTA—THE Ogun State Government has been given a clean bill of health on the management of funds and other resources of the Federal Government's homegrown school programme which commenced in 2017.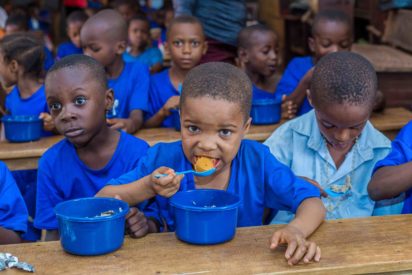 The national home-grown school programme is a government- led N70 per day school feeding programme by the Federal Government that aims to improve the health and educational outcomes of public primary school pupils.
While disclosing their findings in Abeokuta at a community engagement in Ogun State home-grown school feeding programme, Executive Director, Action Health Incorporated, AHI, MacArthur Foundation, representative of Centre for Women Health and Information, Mrs. Sumbo Oladipo and Director of Programme, Women Consortium of Nigeria, Mrs. Morenike Omaiboje, commended the state government for its sincerity in the implementation.
The Executive Director of AHI, in her remarks, said: "This is a project that is done in collaboration with Ogun State Government with the support of MacArthur Foundation. We have come and we have not seen sharp practices. The support given to us by MacArthur is to identify sharp practices.
In her submission, Director of Programme, WOCON, said the group selected about four local governments which include Abeokuta North, Odeda, and Imeko-Afon and discovered "so much openness, transparency in Ogun State."
While giving the status of the home-grown school feeding programme, the state programme manager, Tinuola Shopeju said the exercise began in 2017 and has covered 1,510 schools, just as 2948 vendors have been engaged in the exercise.
Shopeju, who lamented the challenges faced at the commencement of the programme said the first de-worming exercise was misunderstood by some parents of the pupils, calling for proper orientation and support from community leaders.
The programme manager, also said the status of food vendors most of whom she said were stark illiterates, gave them serious communication problems among others.