By Nkiruka Nnorom
SEC redefining the market as pure elitist — Adebayo Adeleke
The Securities and Exchange Commission, SEC, should not force the capital market to fly when it is yet to learn how to walk steadily. We are yet to fully appraise the import and fallout of e-dividend system, how effectively it has created problems (financial terms) for the retail investors, semi-literate investors, absentee investors, and investors in diaspora. The dust has not settled.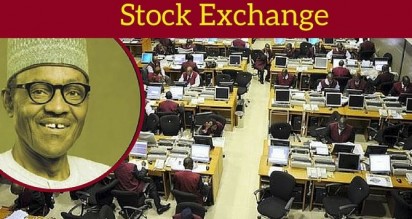 Sure, there are advantages associated with electronic version of the Annual Reports; it is very fast in delivery time. It is less expensive for companies and it is environment friendly (less paper and more conservation), but the SEC should not assume that all investors are Information and Communication Technology (ICT) literate or that they are rich enough to afford iPads.
Instead of pushing for mass financial inclusion, SEC appears to be redefining the market as pure elitist.
What I think is best for the market is that we can have the e-version for those who have e-mail addresses and are ICT literate. We can at the same time have abridged version of the account in hard copy form.
Hard and soft copies should be used side-by-side — Patrick Ajudua
The Companies and Allied Matters Act (CAMA) specifically states that hard copy of Annual Reports must be delivered to the shareholders of companies. It is just the idea of the regulators and the Capital Market Committee (CMC) to introduce the soft copy in order to save cost, reduce postal delay and be environment friendly.
I am not in support of discontinuation of the hard copy version of the report because not all shareholders have access to computer or literate enough on its usage.
Also, many printers will become jobless as a result of this, leading to unemployment and poverty. It is my humble submission that both hard and soft copy must be produced. People should be given the one they opted for. Hence, it should be made optional.
SEC does not think through its decisions — Gbadebo Olatokunbo
What is the percentage of Information Technology (IT) compliance of the Nigerian citizens? What is the percentage of adult citizens on IT and how many of them ever owned internet compliant phones? I don't think that SEC has ever stopped to think how the shareholders would digest the Annual Report & Accounts in preparation for Annual General Meetings (AGMs) and how the meetings will be conducted without the hard copy.
For me, it is a way of discouraging local investors who are mostly within the age bracket of 60 years and above.
Has the SEC considered what the CAMA said on the relationship between investors and their investments? I wonder if the SEC ever reasons or reflects on the realities on ground in Nigeria before formulating policies and that is bad for economic development. Many of these people coming up with these policies enjoy "official free megabites and access to official equipments" and feel that every other Nigerian has the same opportunity.
SEC side-lining retail investors — Eric Akinduro
As for me, it is a good decision, but it can only work in an environment where virtually everybody is computer literate and has what it takes to browse the internet. We are in an environment where you have retail shareholders that don't have access to internet, and what percentage of those that have internet are downloading Annual Reports to read. SEC should endeavour to study the peculiarity of Nigerian environment before coming up with any regulation. The regulators should always ask themselves, is this regulation okay for the market or are we just coping what is happening in advanced markets?
To me, they are just trying to sideline the retail shareholders. The two (hard and sof copy) should go together; it should be optional. So, SEC should rethink its decision and try to encourage the grassroot shareholders that are not literate or versatile in computer usage and try to do something that will make them to continue to enjoy this investment environment.