BY ADETUTU ADESOJI
Delectable Nollywood actress,Dayo Amusa may not look like one, but she is no doubt a sucker for love.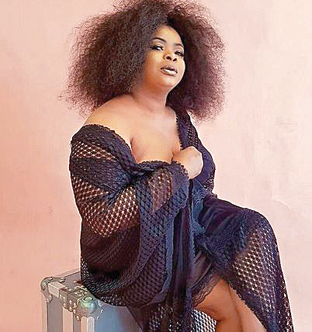 "Love means everything to me," she revealed in a chat with  Potpourri. She further proves to know a thing about the mystery of love as she explained that the feeling of love is unconditional and immeasurable.
"There is nothing one can't do for love. If you love someone you go out of your way to do anything for that person, as a matter of fact, if you truly love someone or something, the feeling is unconditional and cannot be measured."
"You can never predict what you can and cannot do for love, if you are being factual about what you can do for love then I must say that you are not in love."
In the wake of the death of actress, Aishat Abimbola to breast cancer, Dayo Amusa who is the vice chairman of Actor's Guild of Nigeria(AGN), Lagos chapter talks on the role her association plays in ensuring the health of its members.
"We have partnered and are still in partnership with so many private health sectors that deal with health insurance and our members are beneficiaries of this. But some individuals tend to keep their private lives from the public and we can't address what we know nothing about. In Aishat Abimbola's case, it wasn't that she needed fund to get anything done; it was just a situation that was beyond everybody, and I pray that God gives everyone of us the grace to live long," she said.