…Dede, Gloria Ibru, others pay tributes in songs
By Benjamin Njoku
For a musical event organized on a Monday evening in the bustling Lagos metropolis, the turnout was very impressive. Could this have been attributed to the massive hypes the event had received from several radio stations a few days before the event, the very affordable entry fee to the event, what the occasion represented, the public holiday next day or a combination of all these factors and more?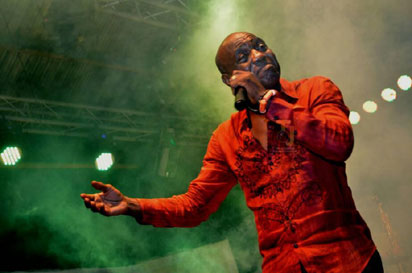 The 10th anniversary of The Lagos International Jazz Festival – Nigeria's premier Jazz Festival held on International Jazz Day, Monday, April 30 and dedicated to the international Jazz icon, Hugh Masekela who recently passed on was certainly a resounding success and an event to be remembered for a long time.
This year's edition though the 10th anniversary and compared to previous years was limited to one stage and one day, the performances nonetheless qualitative. The A list lineup which included Jazz vocalist Gloria Ibru, Afrobeat sensation, Dede Mabiakwu, The ecletic and very spiritual Bright Gain, 'King Of Sax'-Mike Aremu, Mystical Orliam, Zestful Damilare Sax, The versatile Sharp Band, Sensational bassist Wole Jesutomi, Jazz crooner Seun Beckley and a host others at the different times mounted the stage from when the performances began at 7pm till shortly before midnight at arts and culture hotspot Freedom Park.
The audience lapped up every bit of the performances in the open air ambiance blessed with clement weather and typical of similar jazz festivals held in various parts of the world. It was also under this ambiance that special guests of honor and dignitaries like the South African Consul General to Nigeria His Excellency Darkey Africa and his German counterpart His Excellency Ingo Herbert sat together and danced when the occasion demanded. After all it was a celebration of life and tribute to the African Jazz icon, Hugh Masekela and he deserved the dance when one of his popular tracks was played for a moment.