By Emmanuel Elebeke
A coalition of non-governmental organisations (NGOs) comprising of the Business Renaissance Group (BRG) and Sustained Development Collective (SDC) have called on the National Assembly to urgently intervene by reversing the planned increase in excise duty on alcoholic beverages and tobacco products by the Federal Government.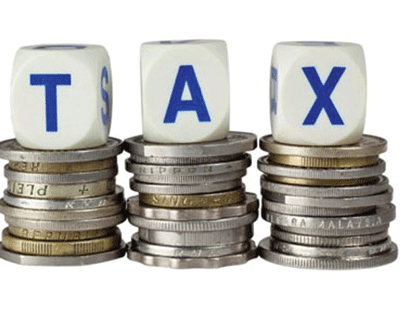 The group made the position known when they staged a peaceful protest at the National Assembly (NASS) in Abuja.
They maintained that the astronomical increase in excise duty was bound to endanger the sector if not reviewed and reversed.
Some of the placards displayed by the group read: "Support Local Industries: No To Killer Taxes"; "Save #Made In Nigeria Wines & Spirits. No Killer Taxes"; "Senate Save us from Killer Taxes"; "FG Please Don't Kill Our Local Businesses"; "President Buhari please save our jobs, #No To The Tax Hike" among others.
Handing over their letter to the Senate President, Dr Bukola Saraki, President of BRG, Mazi Omife Omife, said: "We are here to present our case to the Senate President, Dr Bukola Saraki for urgent intervention. We are calling on the minister of finance to revert the tax increase on wines and spirit. This is because if it is executed it will lead to businesses closing up. It will lead to job losses and thereby aggravate the security situation in the country. If these people are displaced from their jobs some of them will resort to ugly vices like thuggery, armed robbery, kidnapping and other criminal activities."
"We have made every effort to talk to the Minister of Finance and her officials but unfortunately they were not forthcoming. We had a meeting with major stakeholders who wanted to intervene, but still the Minister of Finance or her officials were not forthcoming.
"We had a press conference in Lagos and Abuja and yet nothing has happened that is why we are asking the Senate to intervene," Omife said.
Also speaking during the protest, National Secretary, Sustainable Development Collective (SDC), Dr Ike Ikegbunam said "Our point is very clear. There should be a reversal of the tax increase.
The increase in excise duty is affecting our companies adversely. A lot of companies are folding up. A lot of companies are moving to Ghana and using Ghana as their corporate headquarters. We are talking of foreign investments, of pulling these resources back into Nigeria. You cannot do this when you try to scare investors away with these tax policies. What we are doing is part of our efforts to ensure that sanity prevails. A lot of thing will go wrong unless the issue of this excise duty increase is addressed."
Recall that the Federal Ministry of Finance recently announced an amendment to the existing tariff, excise duty on locally produced wines, spirits, as well as tobacco products which should take effect from June 4, 2018.
The current excise at 20 per cent for spirits amounts to N31 per litre while the new excise as announced by Mrs Kemi Adeosun amounts to N200 per litre of spirits and N150 for wines. This indicates an increase of over 500 per cent.