It all started with an innocuous question posted by Nollywood free-spirited actress, Moyo Lawal, on her Instagram page on how long should a good sex last.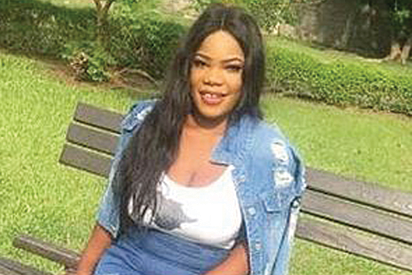 As expected there were many varied wild answers which were quickly followed by caustic, comic and careless comments, but one respondent seemed to catch the attention of most people and that respondent is Nollywood upcoming actress, Sarah Michael.
Sarah was curt and direct in her response by saying good sex should last between 30 and 45 minutes or its rubbish. " Good sex should last from 30-45 minutes and be good please. Don't waste my time doing rubbish", she writes.
When Potpourri went after her to explain better what she meant, the Delta-born, Kano-bred OND graduate of Auchi Polytechnic was unapologetic in her assertion.
"30-45 minutes of sex is not long to me unless you are only doing rubbish or wasting my time. I feel that's the best duration a good sex should last and both parties will enjoy it right.. When you know what you are doing, I won't be angry you are taking that long but if you are just there doing nothing and wasting my time, that's rubbish," she said.
Sarah Michael who started acting last year told Potpourri it has not been easy getting jobs without having to sleep with a producer or marketer and when we asked her what is wrong in sleeping with a producer or marketer, she answered : " Not me. I'm not desperate".