By Temitayo Amogunla
"Once upon a time", those were the words that ushered children into the vast world of learning. They would crouch around an older person who told them stories, games, and riddles. After this, they learnt to bend down and scribble on the ground. Then came slates or walls written on with charcoal.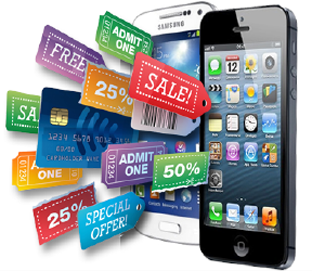 Soon, the doors of classrooms were opened, complete with blackboards, chalk, a teacher and a cane. The evolution of learning is connected to technology in many ways; humans use tools within their reach to pass on knowledge. When the world embraced computers and the internet, it was only a matter of time for its effects on learning to be evident.
According to the Nigerian Communications Commission, NCC, as at February 2018, mobile internet subscription in Nigeria stood at 100.9 million. There are predictions that this will keep rising. GSMA, reports that by 2025, sub-Saharan Africa's internet population, now at 211 million, will be at 495 million. What are the implications of this continued internet penetration for the continent? What impact will it have on the different sectors? How is Nigeria as a country leveraging this for national development?
Only a couple of years ago, only older people were perceived to have the answers to questions. Teachers had a near monopoly of knowledge of the educational syllabus across several subjects. Now, many – even the older people – resort to the use of Google. A question that does not have an answer is one that Google has likely never been asked. People even take to social media to ask not only academic questions, but questions about life.
eLearning is opening the entryways  of learning to many, even as it breaks down the walls of classrooms. With a device connected to the internet or not, anyone can approach a whole world of learning. eLearning is leveling barriers to education by providing access to the same quality of education to everyone. It is also cheaper unlike typical schools that need to be built and furnished. Through the power of a click, eLearning opens students to a world of knowledge and sweeps away ignorance. This has implications for not only education but unemployment in Nigeria.
While the Joint Admissions and Matriculations Board, JAMB,  has taken the bulls by the horns – despite the many challenges – through its Computer-Based Tests, there has significantly been an increase in e-learning startups in the country. Young Nigerians are thinking through the challenges of accessing educational content and are providing the solutions. Beni American University is breaking down the walls of executive learning. Prepclass.ng is connecting tutors with students. Mbele is making learning more fun and interactive through competitions.
But another quiet  revolution is ongoing, pushing the boundaries on how technology can not only provide Nigerian youths with the essential knowledge and skills needed to thrive in today's world, but also lift many out of unemployment.
This revolution is N-Power; a government initiative designed to tackle the twin problems of unemployment and employability. Thus far, the programme has engaged over 200,000 graduates  across the country, easing unemployment and bringing essential public services like education, health, and agriculture to communities in dire need of them.
N-Power has been particularly effective because it has found clever ways to leverage technology. In partnership with Softcom – a technology solutions company, whose expertise in deploying technology to solve problems and create new pathways for private and public enterprises has been brought to bear on the N-Power programme – a learning device provides N-Power  volunteers with cutting-edge knowledge from a range of fields, which enables them interface efficiently with the communities they serve.
In 2017, Victoria Atikpo, an NCE graduate who studied Primary Education worked as a secretary at a company that sold iron rods. Unhappy, she was stuck in the under-employment rut until she saw the call for teachers through N-Power; a socio-economic intervention programme focused on skill development and job creation for unemployed Nigerian youths. Through the programme, they are recruited, trained and deployed to work in either of four key sectors called N-Power Health, N-Power Agro, N-Power VAIDS, and N-Teach.
She applied and became one of the 200,000 Nigerian youths on-boarded as part of the scheme in 2017. As an N-Teach volunteer, Victoria has a device loaded with content from leading educational content creators across the world. With her device, she connects with other volunteers, as well as having access to lessons with which she teaches her students. Through remote learning, she is able to prepare and deliver on her job as a teacher and also gain skills required to succeed in today's world.
With its  stellar delivery of the N-Power programme, Softcom shows the possibilities of using technology to improve learning, reduce unemployment, and connect people and businesses. However, the state of education in Nigeria today shows that more needs to be done. Studies show that over 8m of Nigerian children lack an access to basic education. In some schools, infrastructure is in such dire straits, that learning happens under trees. Our universities – despite the increase in private ones – still can't take in the number of teeming Nigerians in need of tertiary education. Despite the challenges of high cost of internet access and expensive devices, can eLearning be relied upon to improve education in Nigeria?
eLearning can certainly facilitate the availability of tablets for out-of-school children, as education can meet them wherever they are, be it in their homes, or even in orphanages. It can also help provide knowledge to many Nigerian children stuck in Internally Displaced Persons, IDPs, camps across the country. Potentially, it can provide education in local languages in rural communities, and be a tool to bridge the digital divide between rural and urban communities.
The variety of knowledge available through various MOOCs will increase industry-specific knowledge, making students better prepared for the workplace. With e-learning, education does not end after graduation, it continues through life. eLearning can be as interactive and engaging as the days of yore, but also has the potential to do more. It can make learning more relevant to not only the learner but their societies as well.
However, for this to be a reality in Nigeria, more needs to be done. We have to ease the burden of cost, enable easy access to content, and address the issue of hindering policies and barriers. Only then can technology be used to leverage socio-economic impact and put the country on the global map for good.
We need to look to programmes like N-Power and companies like Softcom to see how we can effectively adapt to changing realities of our world, and use technology as a bridge to connect the potentials of young people to the knowledge and skills they need. In an interconnected global economy rife with opportunities for individual and collective growth and development, this is more important now than ever.
What is also telling is that companies like Softcom are also driven by young people harnessing the power of technology, and showing how much of a positive effect it can have on public policy execution.
Mr.  Temitayo Amogunla, an education expert wrote from Abuja.