In line with his resolve to deepen the clamour for restructuring the country, Bayelsa State Governor, Mr Seriake Dickson, yesterday, intensified his consultation with governors and leaders of northern extraction, across party lines.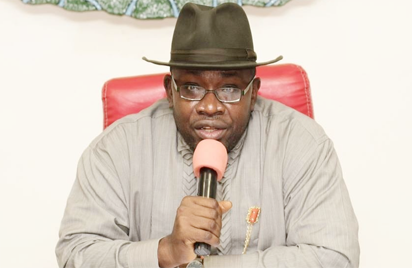 The aim of the consultation is to get the buy-in of the governors and leaders on the restructuring of Nigeria.
A statement by the Chief Press Secretary to the Governor, Francis Agbo, said "In fulfilment of Governor Dickson's resolve to dialogue with the leaders and Governors of Northern extraction, he has, from Sunday   commenced his visits to Northern Governors and  leaders of the region to further  consult and dialogue with them with the view to getting their buy-in on the restructuring of Nigeria.
"Consequently, the  governor has visited Governor el-Rufai of Kaduna State at Government House, Kaduna, and held close door meeting with him. The two governors will  address the press jointly.
"The dialogue with the  governors and leaders will be concluded in June before the 2019 political activities heat up. Restructuring is not an end in itself but a means to an end. A restructured Nigeria will calm frayed nerves, address the national question i.e the basis of our unity as a people and enhance the peace and stability in the nation."