By Nkiruka Nnorom
Losses recorded in key consumer goods and oil & gas ad insurance companies this week resulted in loss of some weight in the stock market.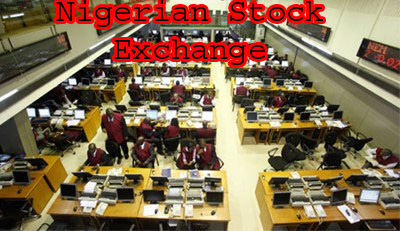 The companies, which include Dangote Floyur Mills Plc, Eterna Plc, Dangote Sugar Refinery Plc, Oando Plc and Prestige Assurance Plc pushed both their respective sectors and the entire market to a bearish close.
Dangote Flour Mills Plc, which led the other losers during the week, depreciated by 18.57 percent to close at N11.40 from N14.00, while Eterna Plc followed with 13.03 percent decline to close at N5.74 from N6.60.
Prestige Assurance Plc went down by 11.76 percent to close at N0.45 from N0.51; Dangote Sugar Refinery was down 11.21 percent to close at N19.00 from N21.40, while Regency Alliance Insurance Company dropped by 10 percent to close at N0.27 from N0.30 per share. Oando Plc depreciated by 8.74 percent to close at N8.35 from N9.15.
Consequently, the benchmark All Share Index, ASI, closed lower by 0.06 percent to 41,107.81 points from 41,244.89, while the market capitalisation depreciated by N10 billion to close at N14.931 trillion from N14.940 trillion, representing 0.06 percent decline respectively.
In their projection, analysts at Cordros Capital said: "We look for return of gains on the bourse in the medium to long term, amidst fast declining yields in the alternative fixed income market, more so, as macro-economic fundamentals continue to impress."
Further analysis of the week's trading showed that the banking and industrial goods sectors closed in the positive, rising by 1.56 percent and 1.06 percent respectively. The consumer goods sector recorded the worst performance, depreciation by 1.89 percent, followed by the oil and gas sector, which fell by 1.42 percent, while the insurance sector nose-dived by 1.42 percent.