The Central Bank of Nigeria (CBN) has approved the release of second tranche of N1 billion from the Micro Small and Medium Enterprises Development Fund (MSMEDF) for disbursement to Small and Medium Enterprises (SMEs) in Niger State.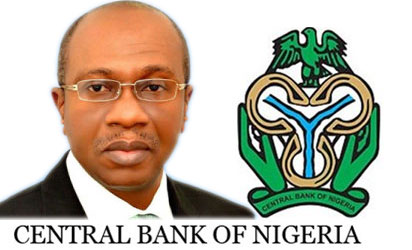 Commissioner of Investment, Commerce and Cooperatives, Alhaji Mudi Muhammad, said more than 1000 women and youth across the state are to benefit from the fund. He noted that the first tranche of N1 billion was disbursed to the state in March.
He said: "This fund is the effort of the federal government to create job opportunities for women, youths and vulnerable Nigerians. The disbursement of the first tranche is still ongoing and CBN has recorded the state as the most successful, noting the fund has been given to actual beneficiaries.
"The programme is targeted at employing 11,578 people, create 3, 000 jobs and cover over 20,000 indigent youths."
Also, Alhaji Farouk Audi, Director-General of the state MSMEDF, recalled that the programme was initiated in 2013 by CBN which earmarked N220 billion for states to access a maximum of N2 billion.
"The programme is to reach out to 9 million Nigerians in five years to create job opportunities. It targets 60 percent women and 40 per cent youths and the vulnerable in the state. The fund is channeled through financial institutions: collected by four commercial banks and disbursed by 14 micro finance banks. The loan is for those who are into businesses such as; agriculture value chain, artisans, cottage industries, cooperative societies and start up," he explained.