By Gab Ejuwa
Chairman of Abigborodo Community Trust, Mr Monday Agbeyi, has endorsed former governor of Delta State, Dr. Emmanuel Uduaghan, for Delta South senatorial seat in the 2019 general elections, describing him as the best among all those jostling for the seat.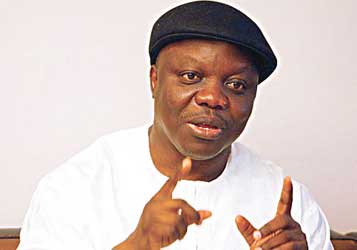 Agbeyi, who made the endorsement  while responding to a statement credited to a group, D4GG, which advised Uduaghan to play the role of a kingmaker and jettison his senatorial ambition, urged the group to join Uduaghan's victory train and stop its campaign of calumny.
He said Dr. Uduaghan will bring his wealth of experience to bear on his legislative duties in the National Assembly, if elected as a senator.
Agbeyi noted that Uduaghan, as governor of Delta State between 2007 and 2015, brought "unparalleled development to the state which we are still enjoying till date".
Agbeyi, a chieftain of the Peoples Democratic Party, PDP, in Warri North Local Government Area, hailed Uduaghan for his transformational programmes, noting that he brought hope to the state.