By Monsuru Olowoopejo
After the survey of Lagos in terms of human needs, a socio-political group, Project Loud, has disclosed that the most pressing need of every resident in the state remains access to affordable housing, even as the group hinted that the actualisation of fourth Mainland Bridge would be determined by residents' inputs.
Speaking on behalf of the group, which is specialised in attracting investors to Lagos, Mr. Niyi Gbodimowo, in an interview with newsmen in Ikeja, argued that investors would be urgently needed to address the housing deficit in the state.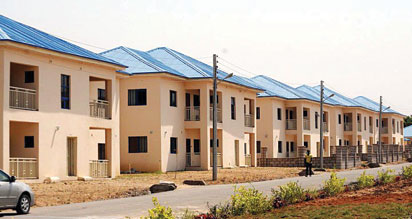 Gbodimowo explained that the need for affordable housing became imperative because while Lagos population increases geometrically because numerous opportunities abound, the houses jump arithmetically.
He said: "One of the biggest needs of our people is housing and we realise that the state still has abundant land within Badagry and Epe areas. And investors are needed to build homes for the increasing population."
He stressed that Nigerians living in Diaspora would be required to invest, lamenting that the information at their disposal isn't positive, which is apparently affecting the need for them to return home and invest.
On the proposed iconic bridge, he warned that the project must be actualised urgently to reduce travel time within the state, saying, with it, Lagos Gross Domestic Product, GDP, placed at $136 billion would skyrocket immediately.