By Omeiza Ajayi
ABUJA – The All Progressives Congress APC has scheduled its National Convention for Saturday, June 23, 2018.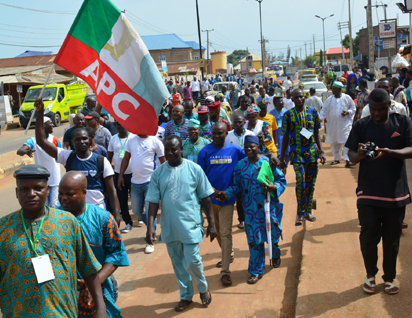 In a terse statement Thursday night, National Publicity Secretary of the party, Mallam Bolaji Abdullahi added that "inauguration of new Party executives will subsequently hold on Monday, June 25, 2018".
The party has had difficulty picking a date for its convention with the exercise having being postponed for about five times in one year.
Before now, the party had reportedly settled for June 2 for its national convention but some stakeholders were said to have pushed for the new date.